Today we would like to share with you a clients incredible vision and we are delighted to have been a part of.
I'm talking about Rafal Rubí finca (country home) (ref. 27720), located in Alayor a few kilometers from the island's capital, Mahón. In total 5 hectares that house forests, gardens, orchards, agricultural buildings… and the most beautifully renovated outhouses and magnificent Manor house,  the changes are spectacular (just take a look a the before and after photos), all the renovations have been made maintaining all the original charm. And they have taken it a step further as they have created a business model based on the principles of permaculture.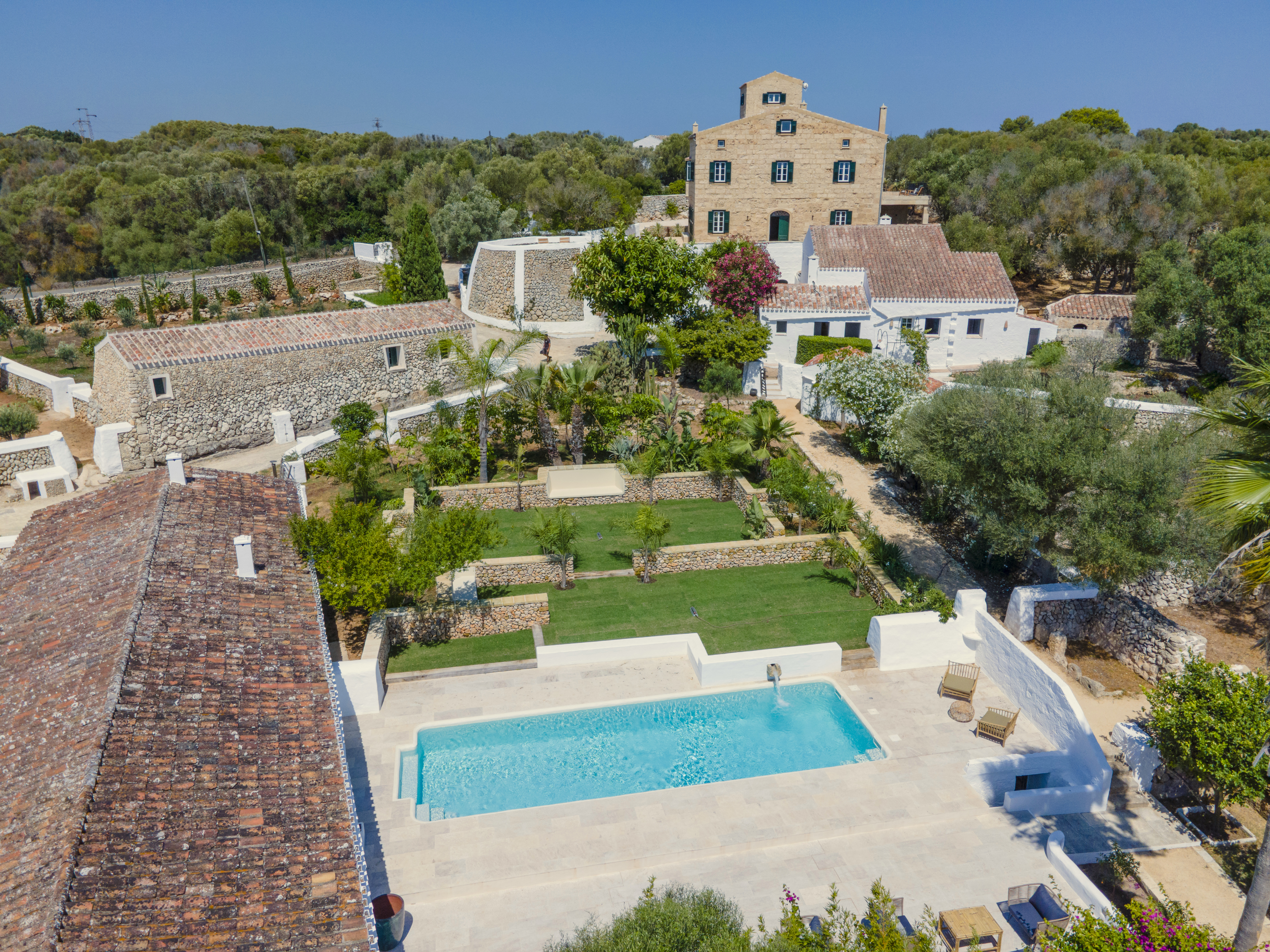 First we'd like to talk about the Manor house, it's located on the highest point of the farm, which is built in mares stone, sourced from the quarry of this same property. This magnificent house is distributed over three floors and offers the possibility of accommodating up to fourteen people. It offers two junior suites each with a private terrace, on the upper floor, there is a bedroom with a private terrace and a full bathroom, and another bedroom in the tower ideal for starlight lovers.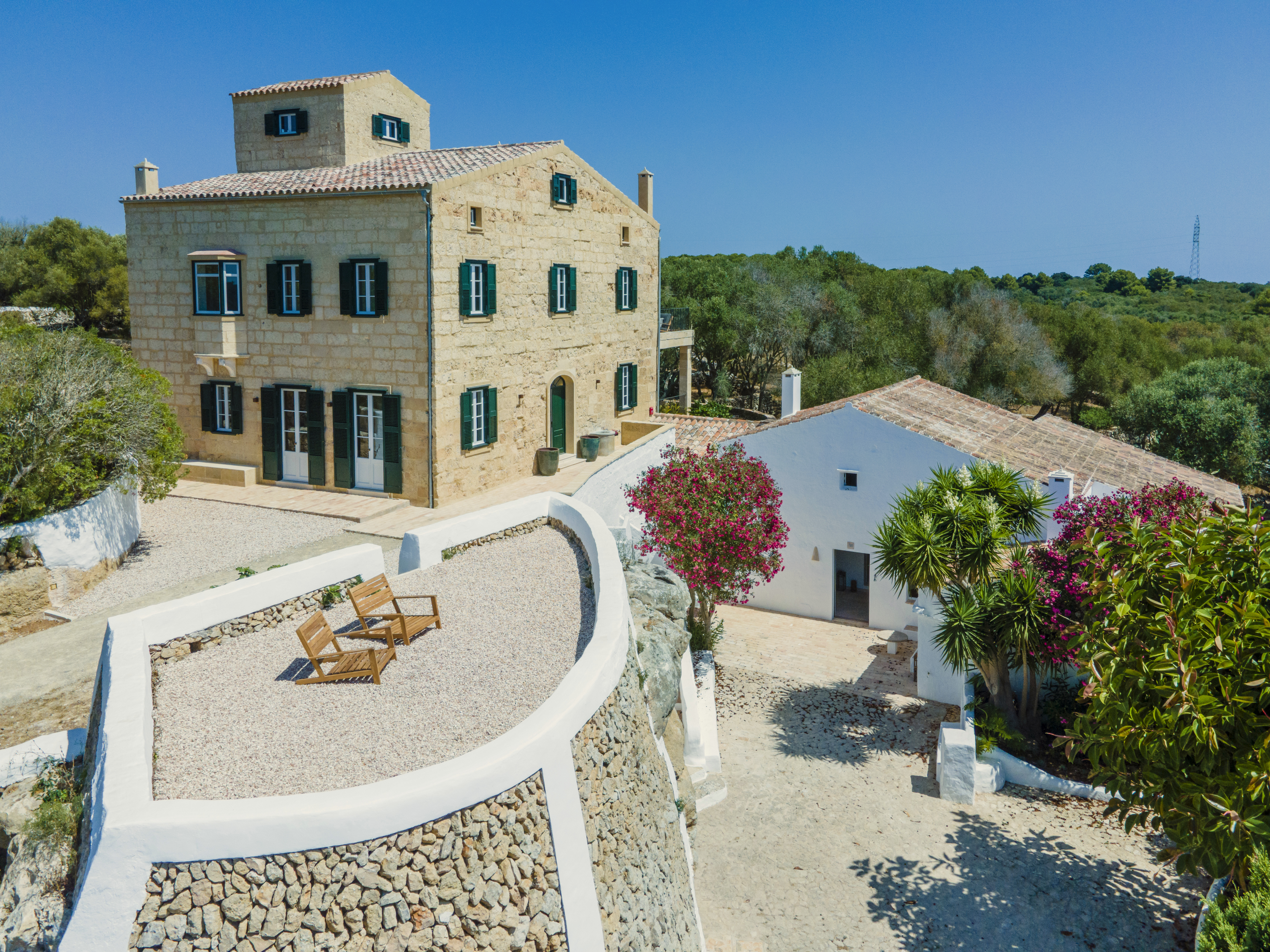 Next we definitely have to talk about the payés (traditional menorcan farmer) houses and their auxiliary buildings, where a total of ten people can be accommodated in four suites. There is also a "boyera" (barn) refurbished to accommodate the restaurant area that is next to the swimming pool. Next to it there is an independent suite and an apartment with two bedrooms and a private garden.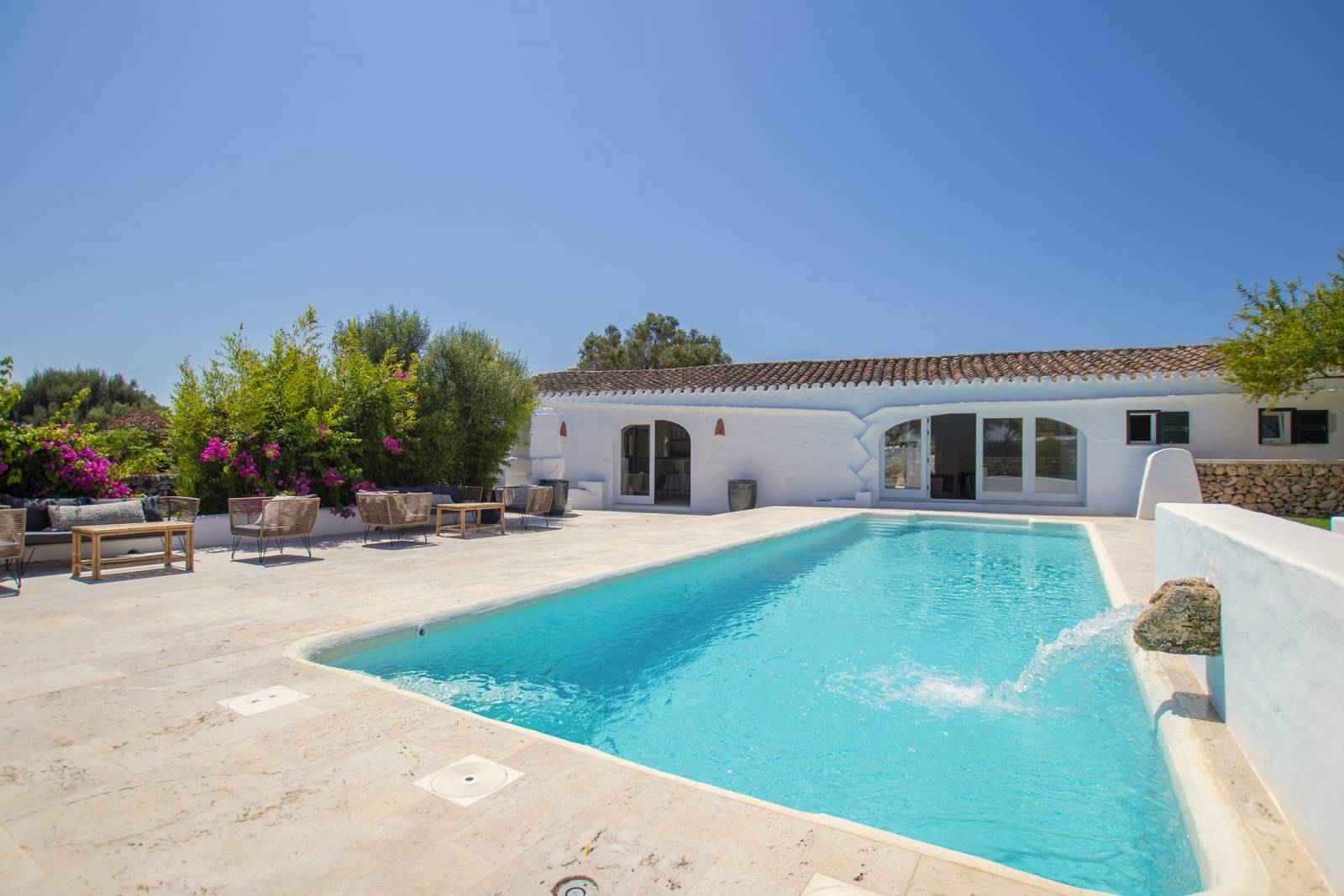 Finally there are also two outhouses. The first built in dry stone, with two suites connected to a central living room and a private terrace. The second next to the "era" (threshing circle) a traditional and quite a distance from the rest of the buildings offers a romantic suite that offers total privacy.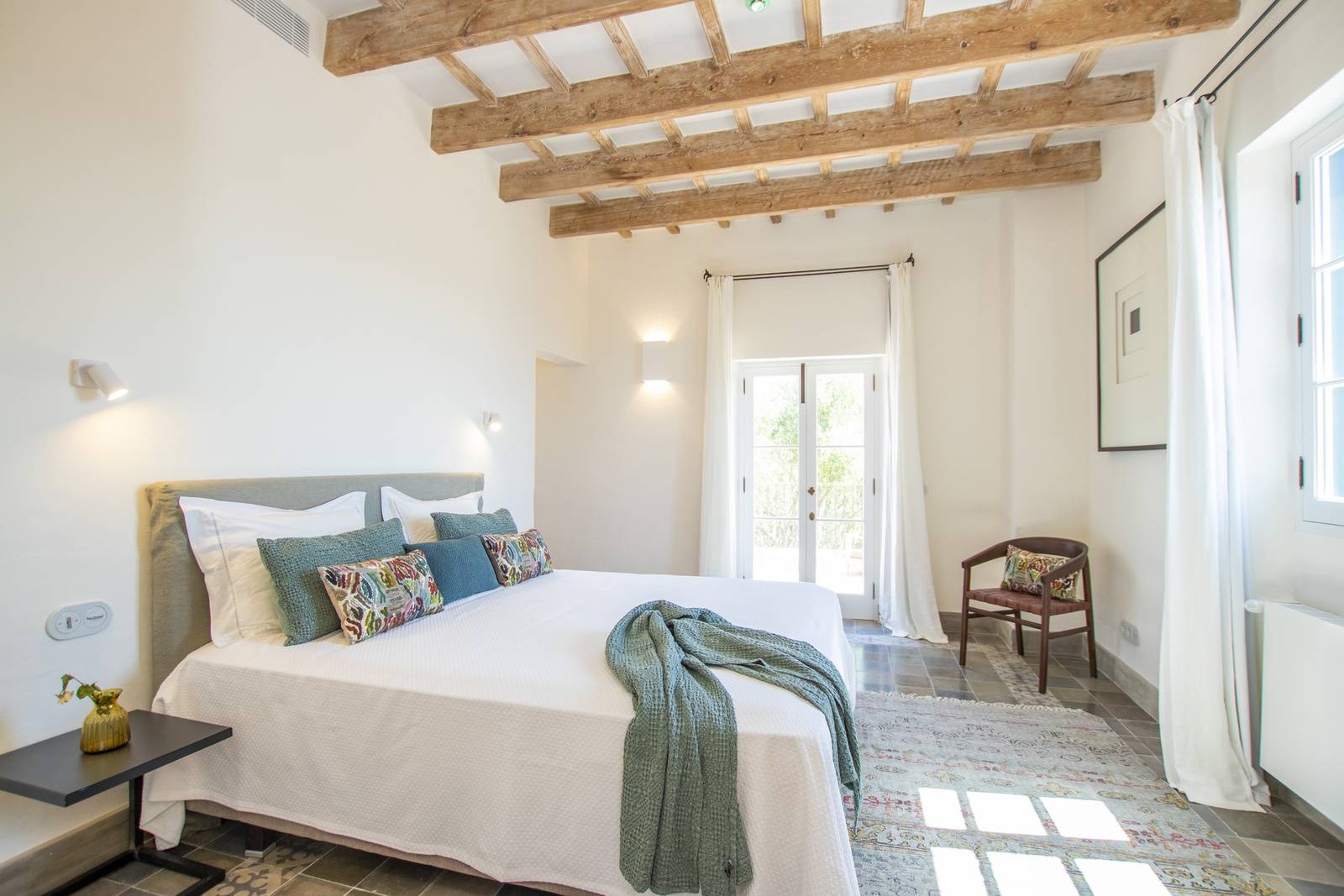 The country property has its own greenhouse, fruit orchards, godgji strawberry plantation and more than 350 olive trees. In addition to a romantic garden, that could easily transport you to the image of the secret garden,  where you can walk and enjoy Arab origin pathways and its ponds;  a magical place to relax among the amazing natural fragrances of all the flowers.
I hope you've enjoyed this Magnificent property, it allows a great flexibility of options and can adapt to the owners needs and can be a business where you create a unique experience for your clients.