Menorca is known for its crystal clear beaches, rich history and incomparable tranquillity. Among many hidden treasures this island has to offer we find Cala Morell, an picturesque bay located on the north coast of Menorca, just a few kilometres from Ciutadella.
The uniqueness of Cala Morell is reflected in its architecture. Houses carved into the rocks, known as "hipogeos", are reminders of an ancient civilisations that once lived here. More than 3.000 years ago, these homes were carved into the limestone walls, leaving an evidence of Menorca's prehistoric history. When exploring these structures you immerse yourself in a journey back in time and connect with the ancestors who lived her.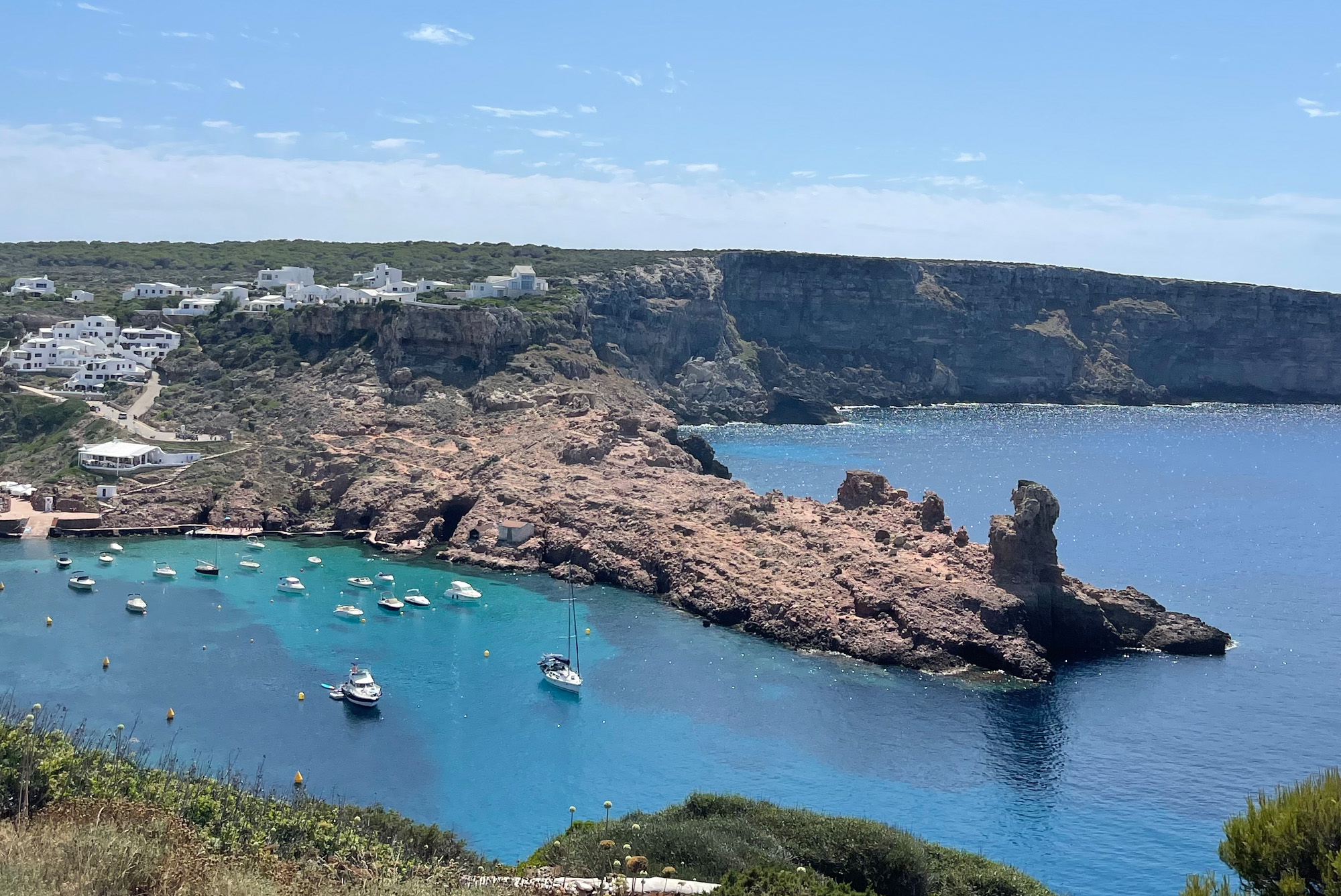 The sunset at Cala Morell is an unforgettable experience. The sun slowly disappears over the horizon, colouring the sky with warm golden tones mirrored in the serene waters. Sunsets in this beautiful bay is a delight to the senses, a moment of stillness and awe in the midst of nature's splendour.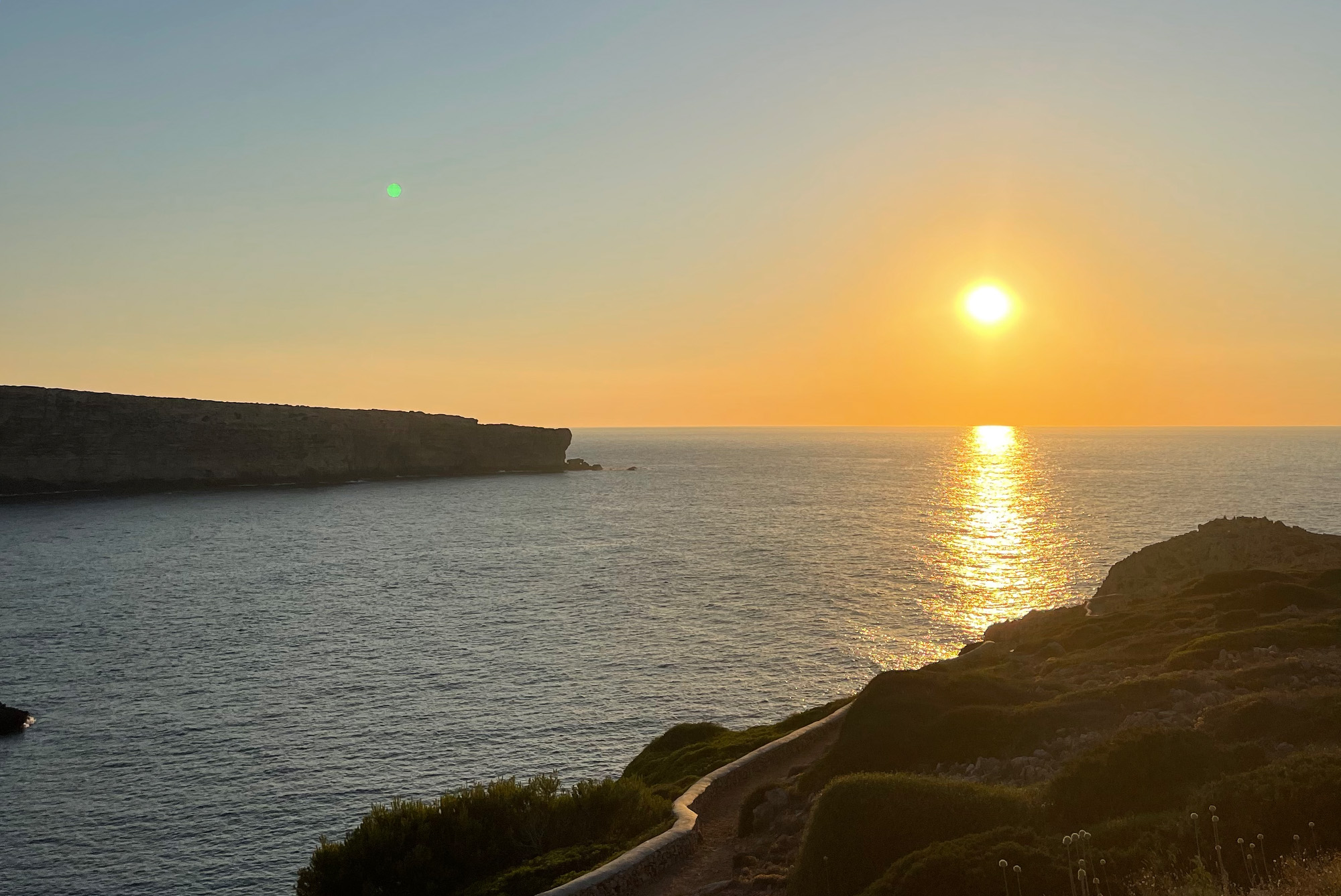 For those who love to explore and enjoy nature, Cala Morell offers a variety of opportunities. Coastal paths with panoramic views that invite you to explore and discover the local flora and fauna. Those who dive into the waters find an underwater world rich in marine life. The surroundings of the bay provides ideal settings for hiking, allowing you to explore the natural diversity of the island.
In other words Cala Morell is a hidden treasure in Menorca, an invitation to authenticity and natural beauty. A place to disconnect, explore history and witness memorable sunsets. If you plan to visit Menorca this summer, you can't miss this paradise.