Electric Inside, the electrical boat trademark born in 2018 from the hands of three school friends, is revolutionising the sailing world. Their passion for the sea, sailing and outdoor sports brought them together to give free rein to their ideas and reduce the carbon emissions of as many boats as possible.
After converting a 5.50 metre llaut into an electric boat and taking it to various sailing events so that people could try it, the founders of Electric Inside proved that the feeling of sailing in an electric boat is completely different to what we are used to. As soon as the moorings are cast off, a more relaxing atmosphere is created, inviting you to chat and relax, enjoying a feeling of cruising under sail. In addition, the autonomy is greater than many people may think, especially if complemented by solar panels, you can easily exceed 8 hours of continuous sailing.
Soon after, the creators of Electric Inside Boats teamed up with the best llaut manufacturer in Cataluña, Joan Pascual (JP Calafat), to create the first newly manufactured 100% electric llaut. With a vast knowledge and a complete and absolute dedicated passion for a job well done, Joan Pascual has been a perfect ally to adapt the traditional llauts to electric motorisation.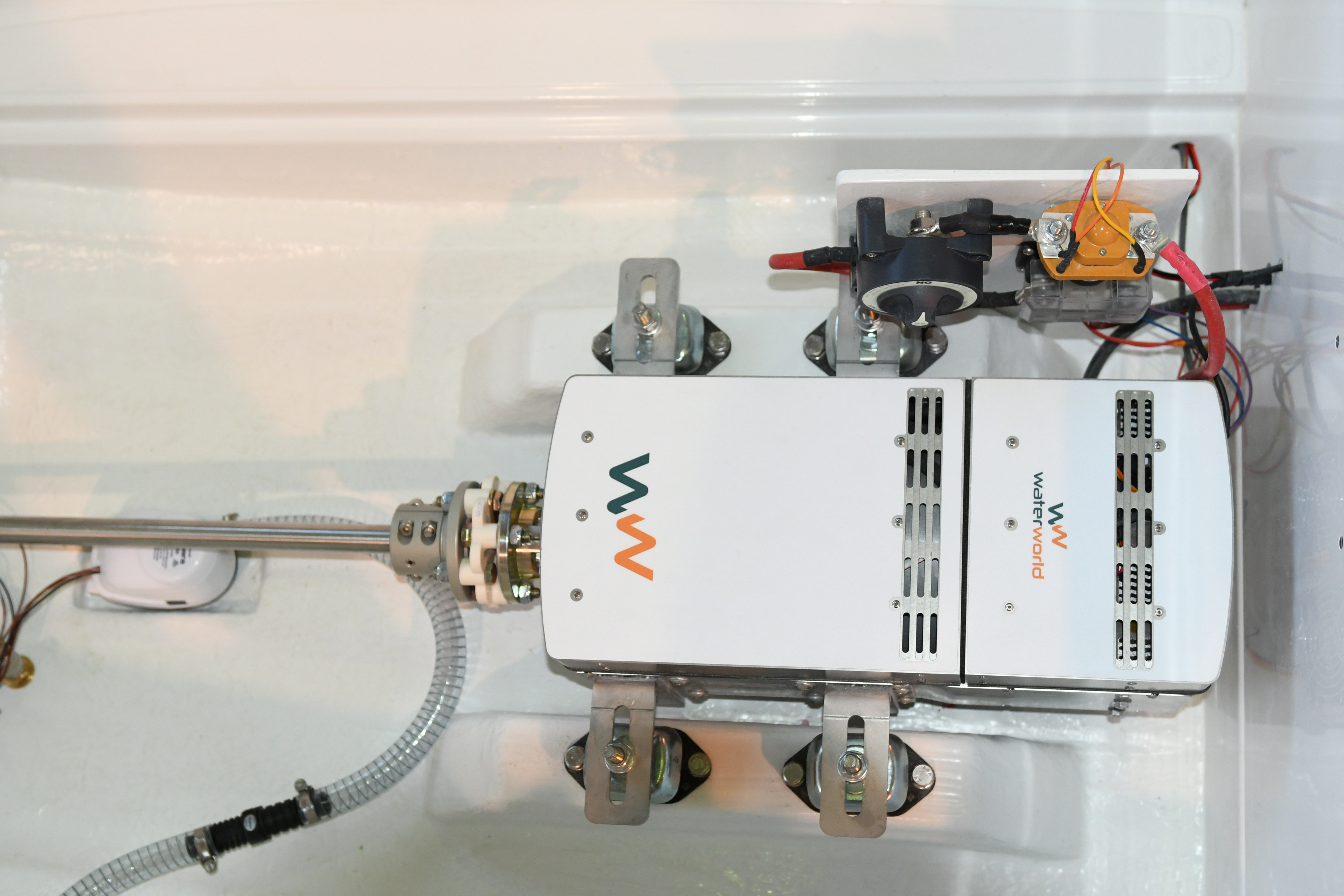 Under the Electric Inside trademark there are currently three models of electric llauts; 4.20m, 5.50m and 6.90m. The company also offers re-motorisation services for those who wish to upgrade their boats to electric navigation and thus contribute to the care of the environment. But that's not all; Electric Inside also has a range of more economical electric boats, perfect to enjoy a summer holiday at sea. These outboard boats, which are easily transportable with a trailer, stand out for their value for money, offering seating for up to six people with all the comforts.
Electric Inside's mission is to contribute to the reduction of carbon emissions and pollution, leisurely enjoy the sea and to appreciate local roots, culture and traditions.
Now then, why are these electric boats perfect for Menorca? There are several reasons that make them ideal for our island; they are noiseless boats, so they do not acoustically pollute the natural environments, they do not generate contaminating fumes or produce oil or fuel spills, which contributes to the protection of the island's marine and coastal ecosystems. Finally, they are very easy to use and will allow you to explore coves and beaches that are difficult to access by other means of transport.
It is also important to mention that there are currently financial grants available for the purchase of this type of boat in the Balearic Islands and for converting existing boats to electric. Electric Inside will inform you about the grants available and how to apply for them.
If you are interested in buying an electric boat or converting yours, don't hesitate to contact Electric Inside. You can do so through their Instagram @electricinsideboats, their website www.electricinsideboats.com or by email to info@electricinsideboats.com. They will be happy to help you with anything you need!.