If you are looking for a charming place in Menorca to spend a quiet day and enjoy the local gastronomy, the village of Fornells is an excellent choice. Located on the north coast of the island, Fornells is a picturesque fishing village that preserves its authenticity and traditional beauty.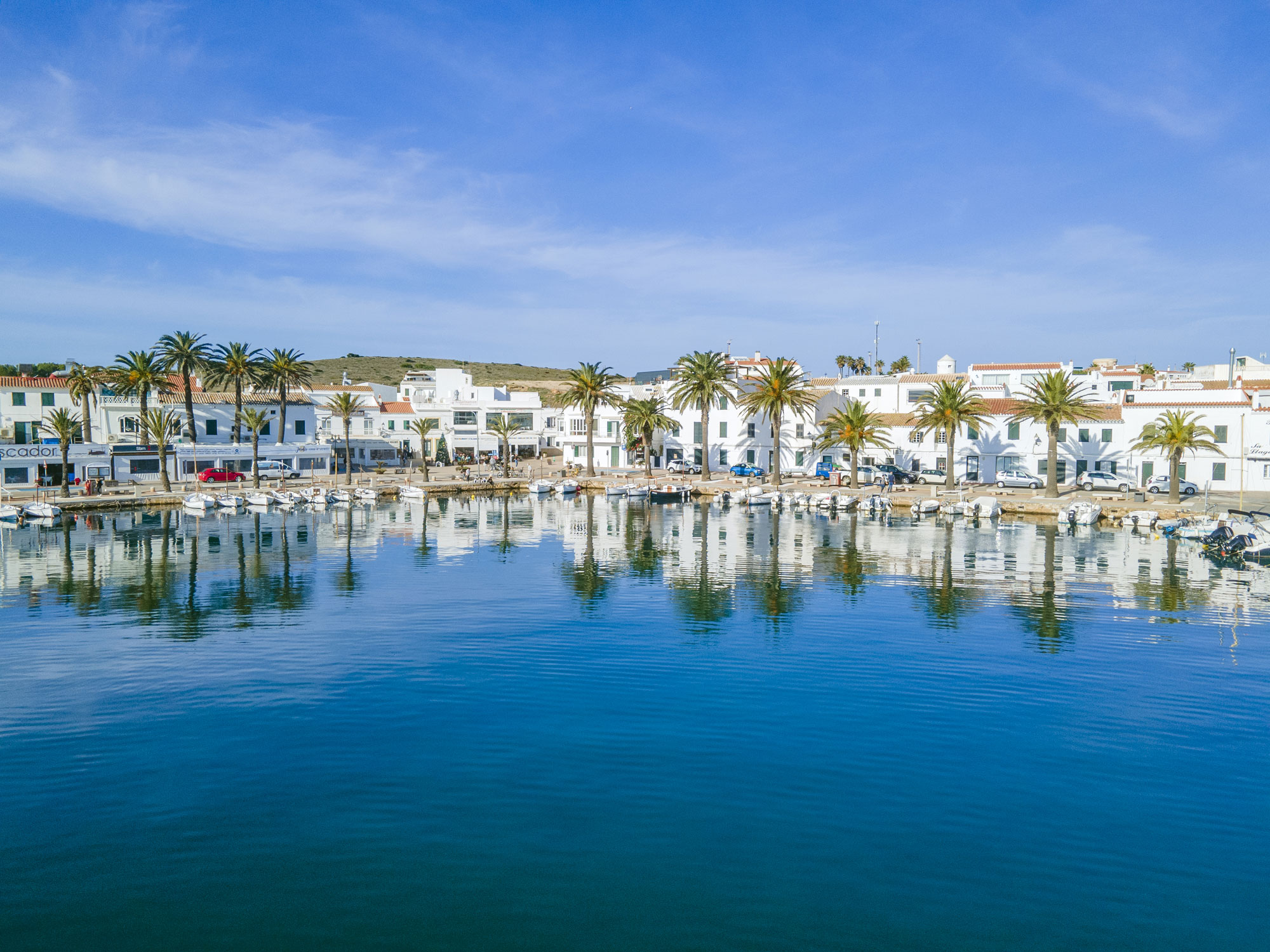 Fornells' famous bay, is one of the largest and most protected bay on the island, wonderful for water sports such as windsurfing, kitesurfing, sailing and also for kayaking, as it is possible to explore its large bay and discover inlets and unspoilt corners.  From the port of Fornells it is also possible to take a boat along the north coast of Menorca and visit the nearby beaches and bays.
The church of San Antonio Abad, built in the 18th century, located right in the centre of the village in the main square, has become a meeting point for locals and visitors in summer.
Fornells also has several restaurants where you can enjoy its most famous dish: caldereta de langosta, a traditional Menorcan stew made with fresh fish and seafood, served in many of the town's bars and restaurants. You can also try other traditional Menorcan gastronomic products, such as sobrasada, cheese and Menorcan wine.
A must visit is also the Castle of San Antonio, built in the 18th century to protect the bay of Fornells from possible pirate attacks, from there you can enjoy spectacular views of the bay and the town.
In conclusion, Fornells is a beautiful village with lots of personality, where you can enjoy the beauty of its bay, the tranquillity of its streets, the delicious local gastronomy and the friendliness of its people. Undoubtedly, a place not to be missed if you visit Menorca.