Have you already seen Macarelleta on the shelves of the supermarkets?
Macarelleta, has been one of the 15 landscapes that has been chosen to illustrate the campaign of the well-known brand Nutella "lo Bueno lo tenemos en casa".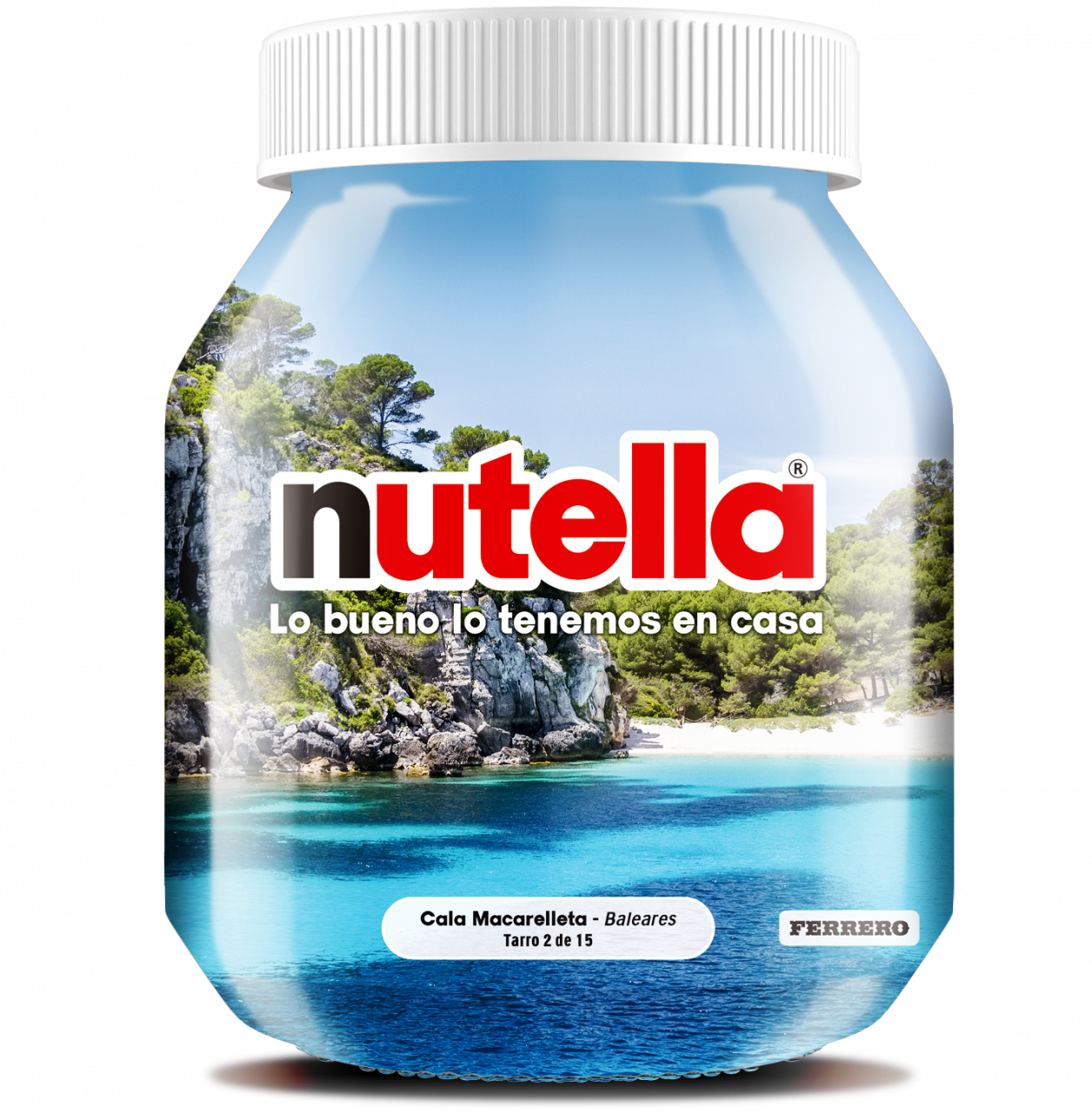 And as the campaign states, we are fortunate to live in the Mediterranean paradise, in Menorca.
Macarelleta is one of the most renowned beaches in the south of the island, if you have have already been there, you will understand why.  As the well-known brand of chocolate and hazelnut spread emphasizes, Macarelleta is the typical postcard image. "It is a perfect area for snorkelling, it also hides a secret: a mysterious underwater cave.  If you visit Menorca, this beach is a must".
Macarelleta can only be reached by foot or via boat, but its crystal turquoise seawaters, and the landscape that surrounds the bay, are worthwhile visiting.  As they mentioned at the brand's press release; "The turquoise waters of Macarelleta have nothing to envy to those of the Caribbean".
If you have not visited it yet, you can do so this summer.

How to reach Macarelleta
By bus to Cala Macarelleta
It is a comfortable, fast and sustainable option.  The journey takes just half an hour and you only have to walk 10 minutes to reach the paradisiacal bay.  All the information regarding round trip timetables can be found on their website.
Walking to Cala Macarelleta
The path begins in Cala Galdana and it takes between 30 to 40 minutes, this will depend on the pace. The journey through nature is beautiful and overlaps with a section of stage 14 of the Camí de Cavalls Cala Turqueta to Cala Galdana.
Cala Macarelleta by boat
If you have a boat, you can very easily access the bay, enjoying the wonderful views of the bay from the sea. If you do not have a boat, there is also the option of arriving on excursion boats that depart from Cala Galdana that will take you to Cala Macarelleta.
Don't forget to take pictures if you visit the beach, and to tag us @discoverymenorca.