Binibeca Vell, is a quaint old fishing village, a charming town that looks like it has been taken straight out of a postcard, located on the southeast coast of the island of Menorca, in the municipality of Sant Lluís.
This small town was built in 1972, and its undeniable trademark is its white houses situated between its labyrinth narrow streets, that lead into the welcoming Mediterranean Sea. It is a true gem that you must not fail to visit!
Besides strolling through the beautiful and distinctive alleys, in summer you will also find restaurants, just at the entrance of the village, where you will be able to enjoy the best cuisine in Menorca.
It is very easy to reach Binibeca Vell.  From Maó you only need to head towards Sant Lluís and follow the indication signs.
From Ciutadella, you must take the road towards Maó and take the detour towards Sant Lluís, from there follow the signs indicating Binibeca Vell.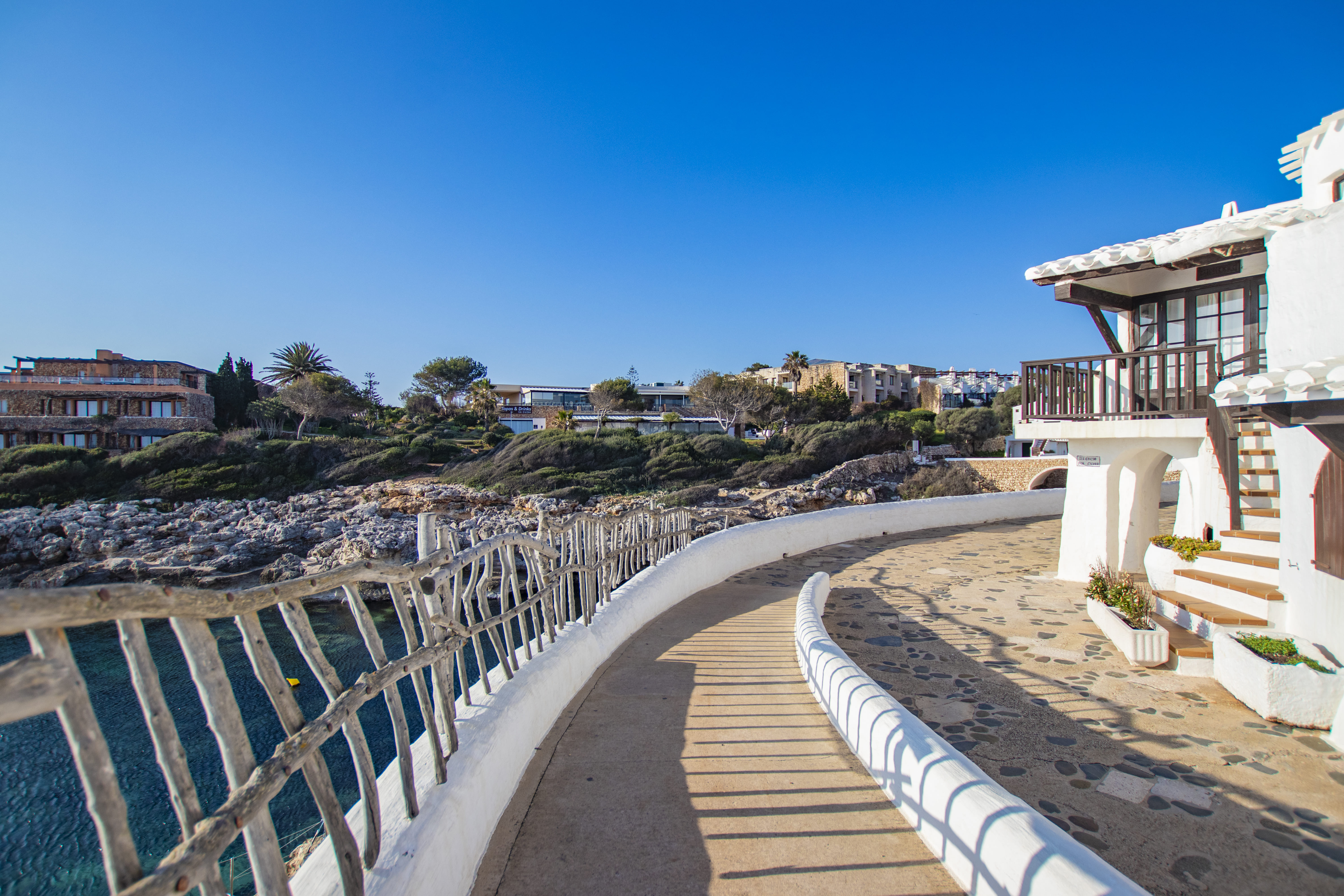 If you visit Menorca, don't forget to visit this charismatic village, it is a 'Must' to visit on our paradisiacal island.