Cala Pregonda is one of those "must see" special places in Menorca, it is located on the north part of the island. Unmistakable because of its reddish coloured sand, blue crystalline water, and little islets that protects it from the waves, so the waters tend to be calmer then other beaches on the north of the island.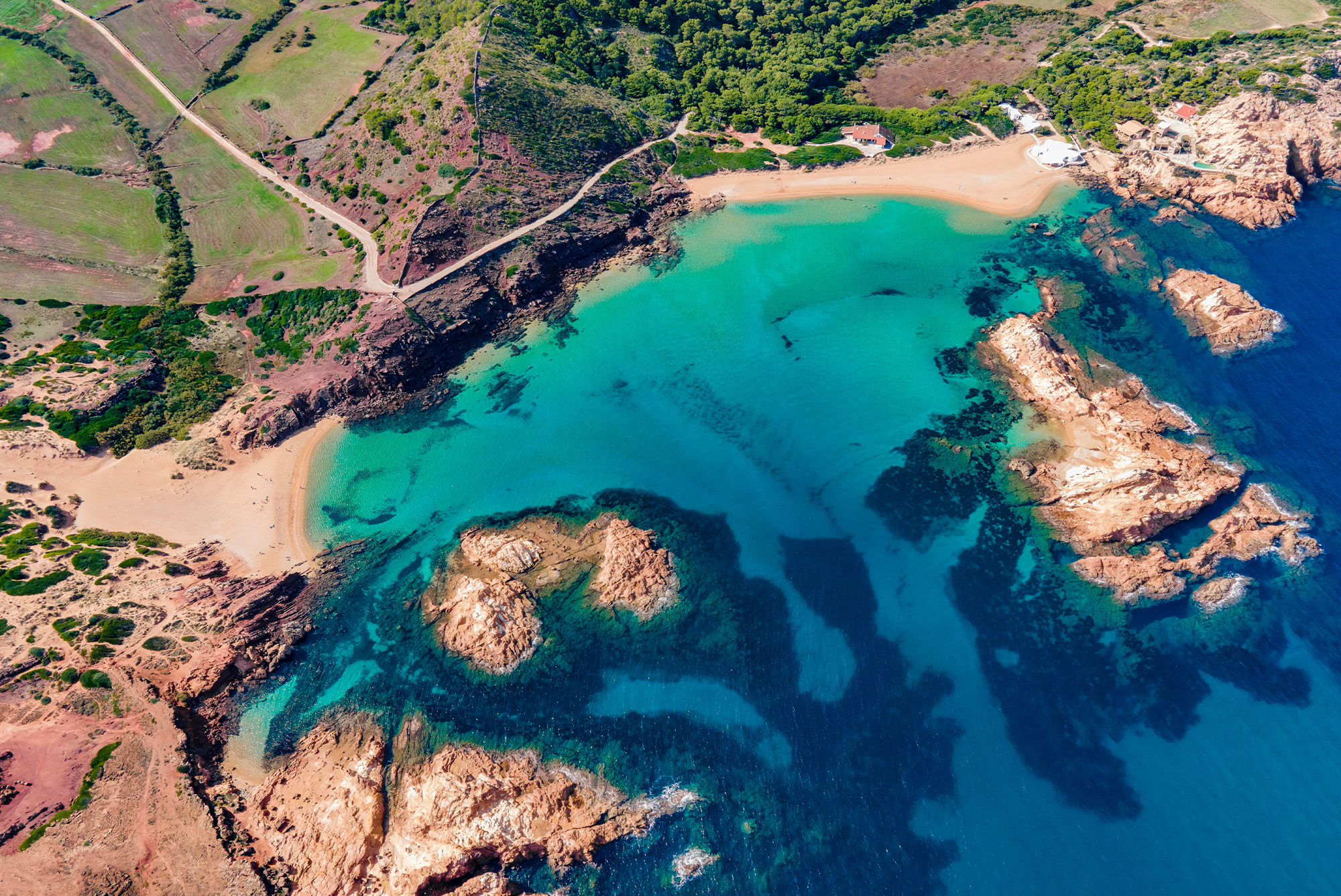 How to get
To get there, head to Es Mercadal and take the road towards Cavalleria. Then follow the signposted path to reach various different beaches, you must take the detour to Binimel·la / Pregonda.
Once you park, it is about a 30 minute walk to the beach.
We recommend you take plenty of water, especially if you are lucky enough to be able to enjoy it for several hours, as there are no services on the beach, there are only a hand full of houses to be seen.
If you are fond of diving, this is an ideal place to enjoy seeing a variety of fish or simply relax to the sound of the sea.
We hope you enjoy it!