There was talk of creating an eighth Menorcan municipality – Es Migjorn Gran and which became a reality on 9 July 1989.  The process to achieve the independence of Es Mercadal had begun ten years earlier.
Starting with the municipal elections of 1979 that talked of the achievement of a Local Entity, officially established in 1984, of the procedures carried out by the town council of Mercadal, in the Consell Insular of Menorca, in the Balearic government and even in the Council of State in Madrid.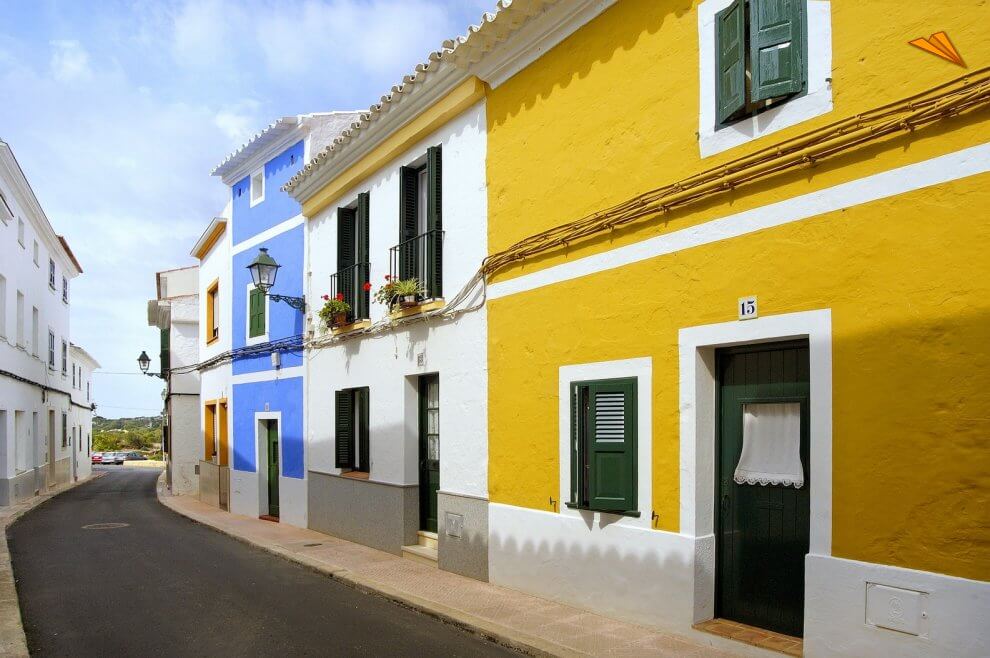 It is considered the smallest municipality of Menorca measuring only 32 square kilometers and having a population of 1,409. However, when talking about Es Migjorn Gran one must also mention its famous beaches, such as Santo Tomas, San Adeodato and Binigaus.  Whilst the first two developed extensive urbanizations, Binigaus has remained undeveloped and is now one of he places chosen by nudists.  Other beaches to visit that also belong to this small municipality are Atalis, Cala Trebaluger, Cala Escorxada and Cala Fustam.
Although it may seem that the life of this peaceful municipality passes by quietly enough, it hosts some of the liveliest patron saint festivals on the island.  At the end of July there is Sant Cristofol with Sant Miquel in September bringing to life the countryside traditions with a large parade of floats. Even more famous is the Migjornale, a party held every two years in which citizens open their homes and art, sculpture and music take over every corner.