Today we'd like to show you a spectacular before and after of an apartment in the port of Mahón by Elena Enrich.
Elena, manager and project manager of the company Mimosa has been involved in landscaping for 20 years, but 3 years ago she began specialising in interior design projects. After several different projects, among them the Boutique Hotel Sant Roc, she reformed this apartment in just 3 months. For her the deadlines are very important as there needs to be enough time to carry out the reform with great care and detail but also to have it completed as soon as possible so the owners can enjoy it.
With this reform the penthouse has been given a more modern and timeless style with touches of wood and the colours of white and beige presiding. All furniture is made to measure, creating a harmony and a style of decoration throughout the apartment so the owners feel at ease.
Below you can see the big change after the reform. Its objective of creating open, bright and comfortable spaces has been met.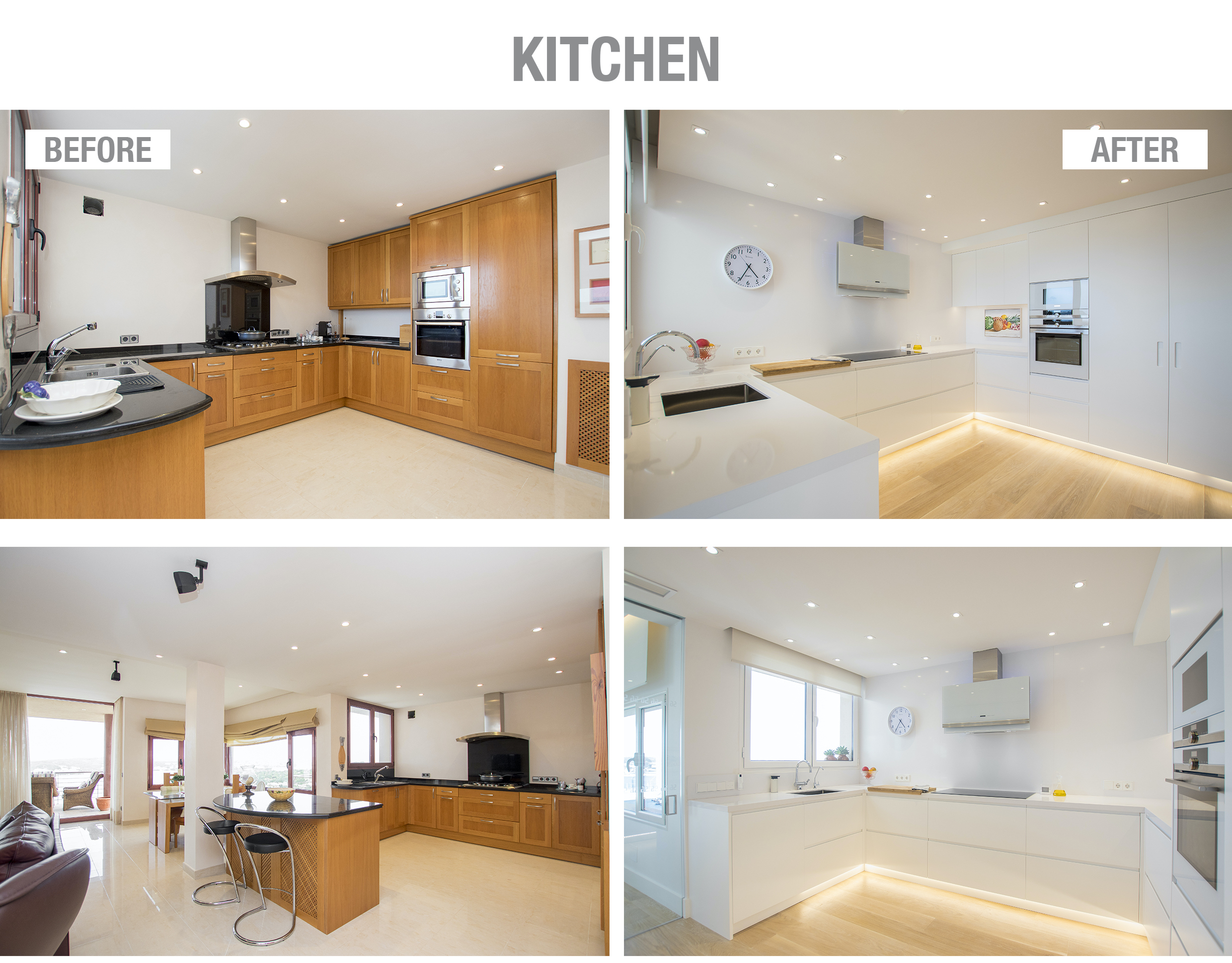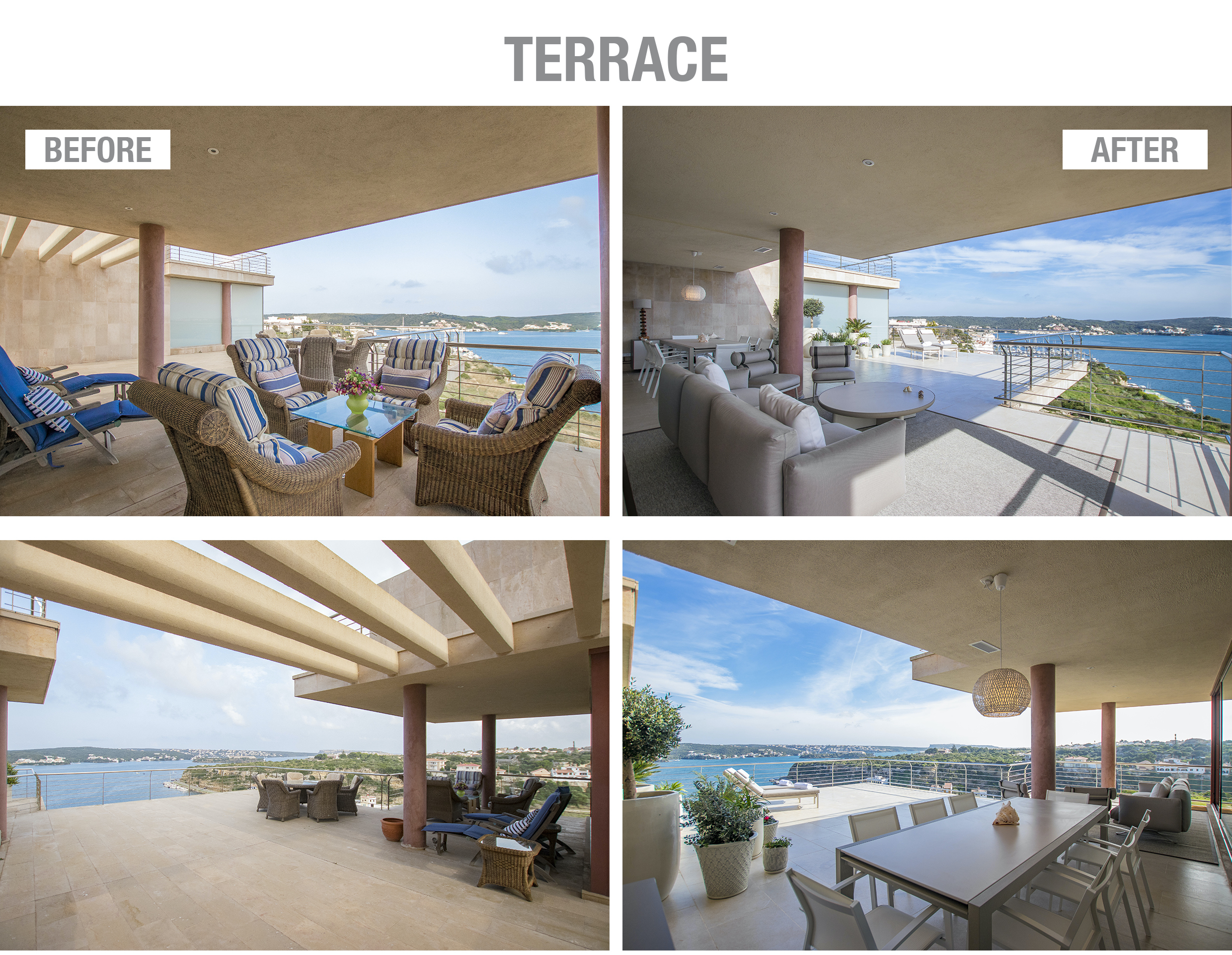 In conclusion, an apartment to fall in love with the minute you walk through the door.