If you are planning a holiday in Menorca this summer, you cannot miss our beaches. With more than 200 kilometres of coastline, Menorca has some of the most beautiful and unspoilt beaches in the Mediterranean. Here are the top five beaches you cannot miss this summer whilst visiting Menorca.
Cala Pregonda
Cala Pregonda located on the north coast of Menorca, known for its crystal clear waters and golden sand. It is an unspoilt beach, with no tourist facilities in the area; therefore you must remember to take your own food and drink. Nevertheless, the beauty of the place makes it worth it.

Son Saura
On the south coast of Menorca, you will find the beach of Son Saura. With fine white sand and crystal clear turquoise waters, it is the perfect beach to enjoy the sun and the sea in a calm and relaxed atmosphere.
Cala Macarella y Cala Macarelleta
These twin beaches on the south coast are some of the most famous in Menorca, and it's not hard to appreciate why. They have crystal clear turquoise waters, surrounded by cliffs and pine forests. Cala Macarelleta is smaller and less crowded, perfect if you're looking for a bit of privacy.
Arenal d'en Castell
A beautiful white sandy beach of the north coast, with crystal clear and shallow waters, ideal for families with small children. It also has a variety of tourist facilities such as restaurants, shops and water activities.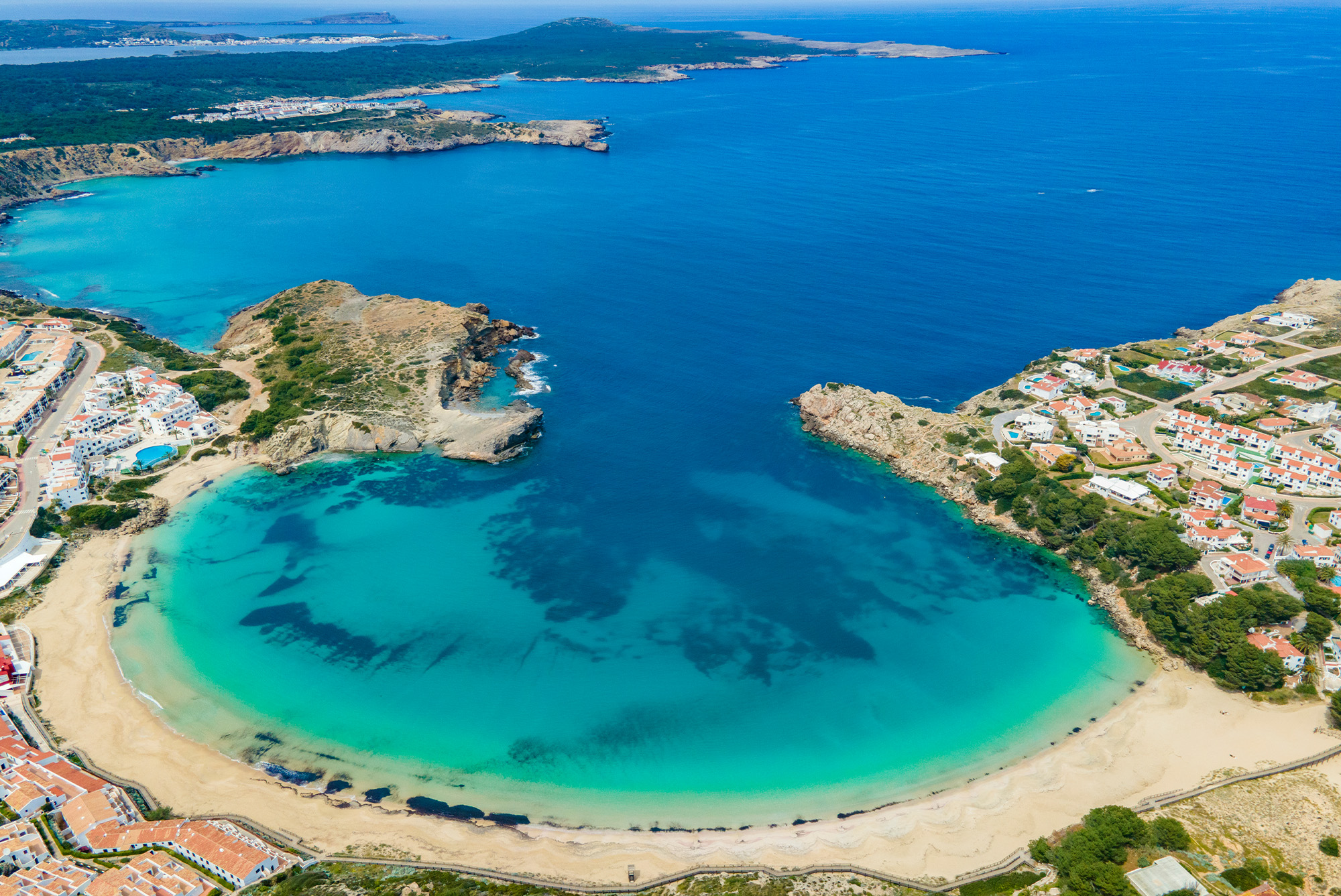 Binidalí
If you are looking for a smaller, less crowded beach, Binidali on the south coast is an excellent choice.  This beach has crystal clear waters and a calm and relaxed atmosphere, perfect for enjoying a day of sun and sea in privacy.
These are just some of the most beautiful beaches in Menorca, where you can take the first swims of the summer. So prepare and plan your trip to discover the whole coast of Menorca. Don't forget to share your experiences on social networks using the hashtag #DiscoveryMenorca.