One of the greatest environmental challenges facing humanity at the beginning of this century is the fight against plastic. Tons and tons of plastic and microplastic accumulate in our seas and oceans, generating serious damage to marine species and ecosystems that end up causing serious problems to our health. Being aware of having to do something is what motivated a group of people led by Ciutadellian Carlos Salord, to found PER LA MAR VIVA in 2017, a non-profit making organisation that aims to maintain the health of the sea and the species that live in it.
His main motivation arose from the incompatibility of living on an island like Menorca that is a Biosphere Reserve and also accredited with the Blue Flag award for its beaches and ports but still being overrun by plastic and waste floating everywhere. They then began to analyse the reality of this situation by collecting data over the period of a year, conducting studies and sending their findings to the Public Administration and those responsible for cleaning and maintaining the quality of the coastal waters.  They concluded that between August 2017 and January 2018 some 900 kilos of rubbish was thrown into the Port of Ciutadella alone.
The next step was to meet with the relevant personnel, to advise them of this problem and to try and find solutions to improve the pollution levels of the sea, among them the City Hall, the Police, those responsible for the environment, the owners of leisure facilities and the Port Cleaning Services.
The association PER LA MAR VIVA also visited nursery schools, institutes and colleges giving talks to raise awareness.
Along the same lines, they decided to create a travelling exhibition that would reflect the elements of this environmental problem that concerns us all but also with a possibility to remedy. An exhibition with informative panels that could explain the origin of plastic, the problems that it causes to living beings and even some examples of the residue found on the Menorcan coast which cannot be recycled and therefore have to be burnt or buried in a landfill.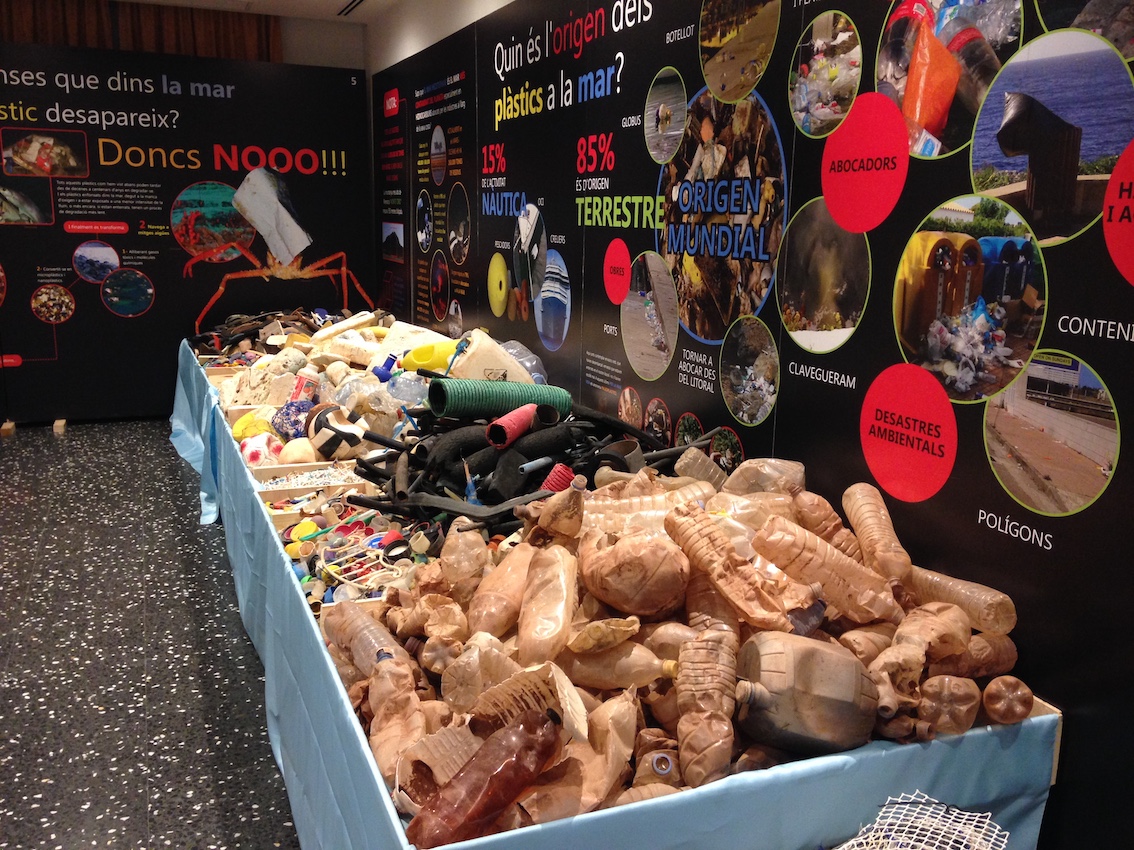 On the website www.perlamarviva.com you can find more information and we in Bonnin Sanso encourage you to join forces in this fight which involves us all.