1. Cala Calderer
They say that the journey is as important as arriving and this is why in order to discover Cala Calderer, a beach in the north of the island of fine sand far from the bustling world, we must be in good shape. Then we'll be able to enjoy the 3.3 kilometre path and realise a dream that seemed impossible to achieve. In love with Menorca, we are convinced that the route will be well worth the effort, taking in a changing landscape that cannot fail to move you. You reach it via the Camí de Cavalls path from Els Alocs where we would have previously left our vehicle.
2. Cala en Brut
In Menorca we call it the natural pool. Located close to the urbanisation of Cala en Blanes, in Ciutadella, it is an ideal corner of transparencies, turquoises and water for diving among fish that swim around us. Natural solarium sessions and the desire to be able to spend another week on the island, or a whole life, await us in Cala en Brut.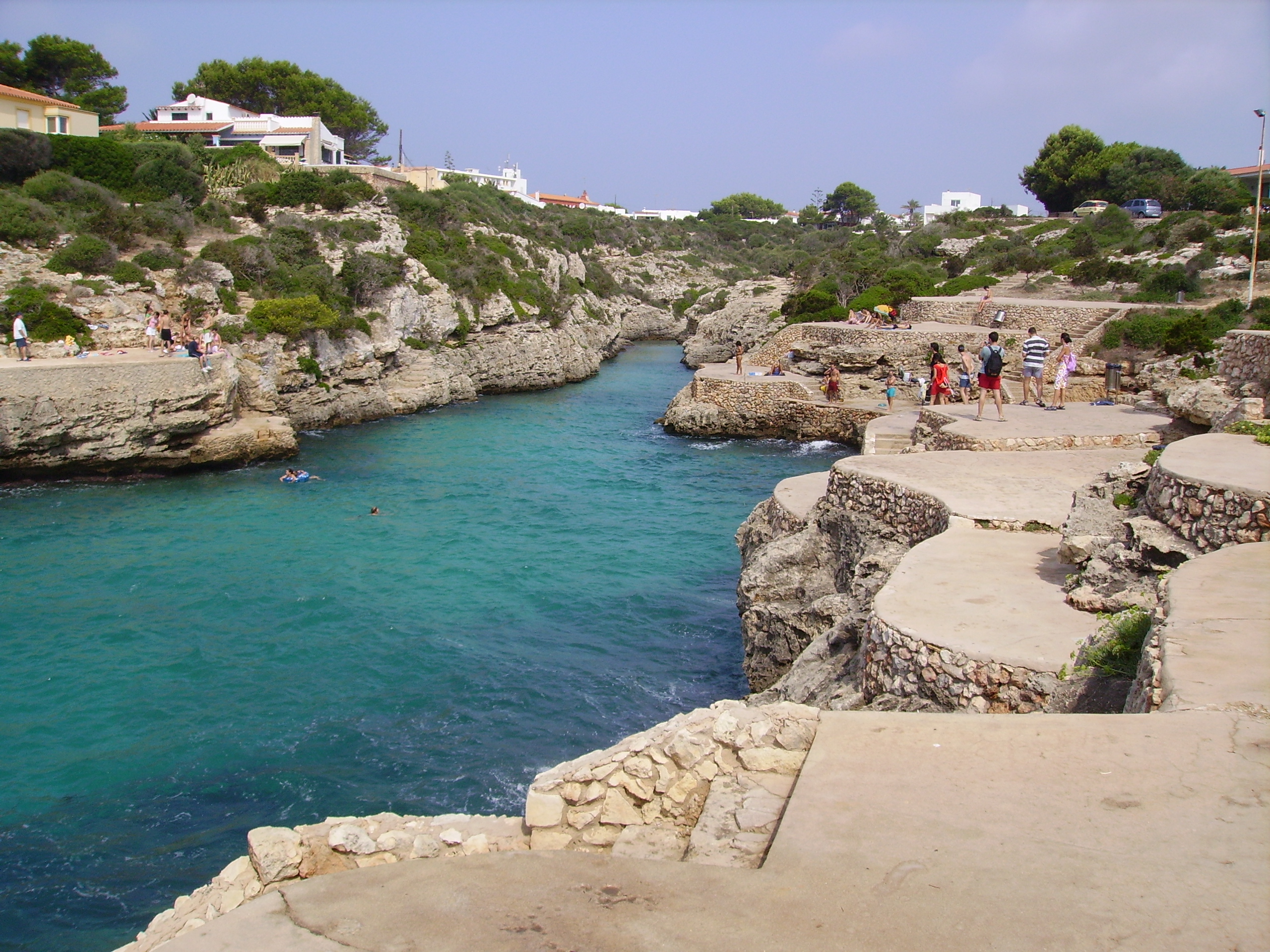 3. Cala en Vidrier
Of golden sand and protected from the north wind and sea swell, the beach of Cala en Vidrier, privileged for both its ideal size (neither big nor small) and its natural peacefulness, turns into a watercolour landscape. It is reached following the section of the Camí de Cavalls which goes from Es Grau to the Lighthouse of Favàritx (we must first cross the beach of Es Grau, the pebbly cove of Espardenyot and drop down a stream). We cover 1 km to reach the cove that has all the ingredients for enjoying the Mediterranean life in the same way as the islanders do.
4. Playitas de la Solitària
To appreciate one of the best views of the Illa d'en Colom on an unspoilt beach that Mother Nature fills and empties at the whim of the winter storms, there is nothing better than the Platgetes de la Solitària. Calm, scenery and beauty stolen from the Menorca Biosphere Reserve. If we have been able to reach Cala en Vidrier, Platgetes de la Solitària is the next one along the same path. By the way, for those seeking nudist beaches in Menorca, this is the place for you.