Alexandra and Laurent are a couple of Parisians who owned a company renting rooms and catering, specializing in the organization of events for 100 to 4,000 people. One day they decided to sell their company and set up somewhere in a healthier and more natural environment, possibly in a foreign country. They first thought of Portugal but it lacked the countryside charm they were looking for. Next came Ibiza, but many of the old farmhouses they looked at were virtually derelict and again it wasn't the right place.
Then Menorca crossed their path. They came to the island for the first time in June 2017 and fell in love with the authentic landscape and rural heritage. Alexandra and Laurent decided to invest in Menorca because they loved the quiet, peaceful charm of the island and a philosophy of life that coincides with theirs.
They were interested in buying a working farm but realized that it would take too long to get established for the 2018 season. They went to Bonnin Sanso where they were shown various properties which had the possibility of being turned into a restaurant. Fate took a hand and made this French couple look at Torret, where many of their friends live, and they bought the old Anakena restaurant which they have turned into Villa Blanca, a restaurant which will open from April to October/November.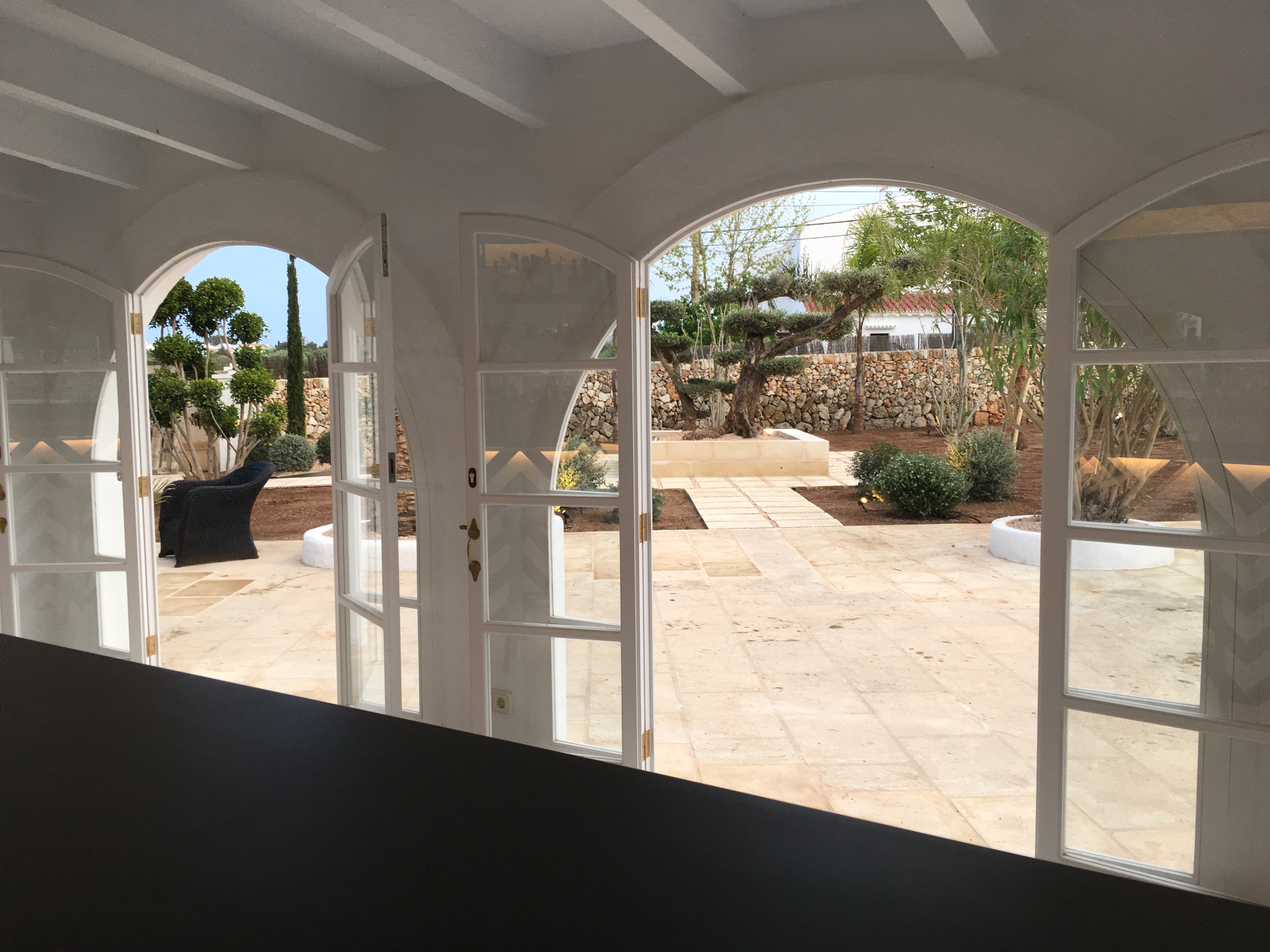 They have refurbished the interior and exterior of the property, they have turned the old car park (once the garden of the house) back into a beautiful garden, planting a 100 year old olive tree surrounded by plants and sandy paths. The intention is that the house will be stunning and full of traditional natural Menorcan details, using wood, mares, stone and ceramics. White will be the dominant colour combining the blue of the sky and green of the garden.
Alexandra and Laurent explain to us that in this fantastic house they will serve authentic food cooked with love and sensitivity. The menu will be based on seasonal and ecological local products prepared with the utmost care and their reputation of years in the event organization profession.
They say that they are very grateful to our salesman, Jose Pons, who, with his energy and empathy, understood perfectly what they were looking for. It was he who first introduced them to this typical 19thcentury Menorcan country house which stole their hearts.
We hope that you will soon meet Marie, Alexandra and Laurent, the three Parisians of Villa Blanca who, with their understanding of life to delight the most refined of palates.