If you enjoy visiting markets and street markets, Menorca has a lot to offer you. Throughout the year, but especially in summer, there are a wide variety of places full of island handicrafts, clothing or accessories as well as fresh locally produced food products.
The most popular summer markets on the island are usually set up when it is cooler, starting at 1900 or 2000 hrs. Es Castell Night Market and Fornells Farm Food Market are on a Monday. On Tuesdays the "Dimarts as Migjorn" (Tuesday in Es Migjorn) and Mahon's Night Market are held. On Wednesdays it is the turn of the Alaior Night Market. On Thursdays the Es Mercadal Summer Market takes place and on Fridays, the Sant Lluis Night Market and the Es Mercadal Local Produce and Art Exhibition are held. From Monday to Friday the traditional Costa Marina Market at the Portal de la Mar in Ciutadella, the Cala en Blanes Summer Market and the Cales Fonts Artisan Market are held.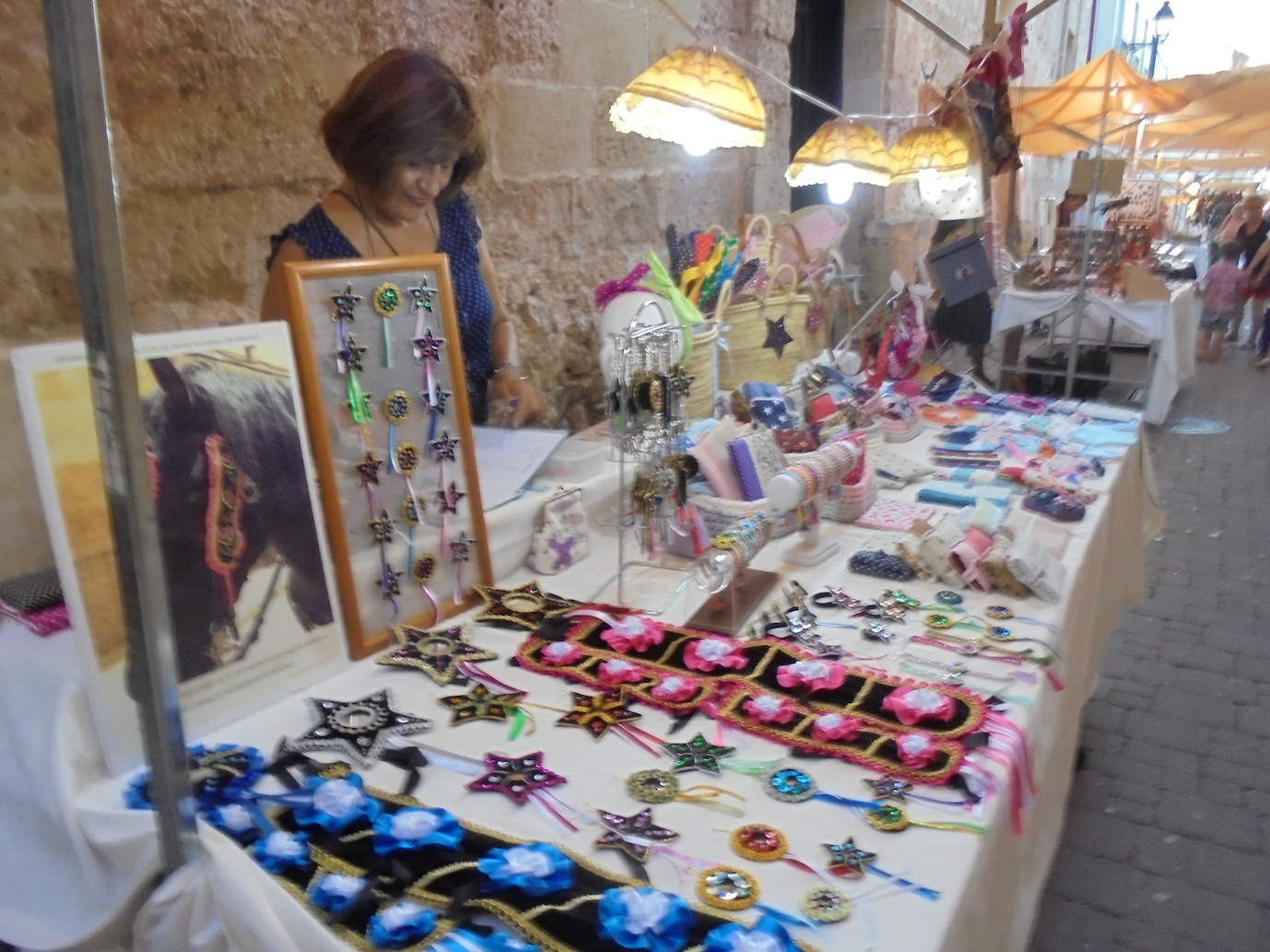 In the larger towns they also have markets in the mornings throughout the year such as Mondays and Wednesdays in the Plaza Esplanada in Es Castell, Tuesdays and Saturdays in the Plaza Esplanada in Mahon,  Wednesdays and Saturdays in the Plaza de la Llibertat in Ciutadella, Thursdays at Pare Huguet Avenue in Alaior and on Fridays at Plaça Espanya in Ferreries.
The town centre of Es Mercadal has an autumnal market on Tuesdays which moves to Thursdays during the winter.  Mahon also has an artisan market in the morning on Tuesday and Thursday in the Plaza del Carme and a Farmers Market of local island products which takes place on Sunday mornings between s'Arravaleta street and Nou Street.
To finish our tour round the markets we return to Mahón harbour where there are summer markets during the day such as the street market of Pla de Baixamar or the vintage antique market of Claustre del Carmen on Saturdays.