For those who prefer to escape the traditional tourist beaches and to search for romantic small coves, read this post from Bonnin Sanso.
We are going to reveal some of the special corners of Menorca, perfect to go to as a couple and ideal for special moments.
Starting on the north coast, we recommend going to the coves of Binimel·là, the beaches of Ses Olles and Cala Tortuga. Getting to the peace of Binimel·là does not require much effort. A short walk from the car park takes you to the beach and once there, you turn to the right. The first cove to be found is the Cova des Pont, a beach inside a cave. The second is the Caleta de Binimel·là. The third and most intimate is Racó d'en Miquel and the fourth, the Caleta de S'Elisabet. They are all very secret coves where the sand and cliffs are red in colour.
Also in the north is the beach of Ses Olles, which is hidden beneath the urbanization of Son Parc. Despite being very close to the resort, it is easy to escape from the crowd if you walk down a cliffpath – you will find two charming coves.
Our last recommendation in the north of Menorca is Cala Tortuga. It is necessary to walk for about a mile, but the effort is worth it because the prize is a cove only seen in the Movies : fine white sand with a fascinating background landscape before the imposing Faro de Favàritx. You will come along the Camí de Cavalls, from Faváritx to Es Grau.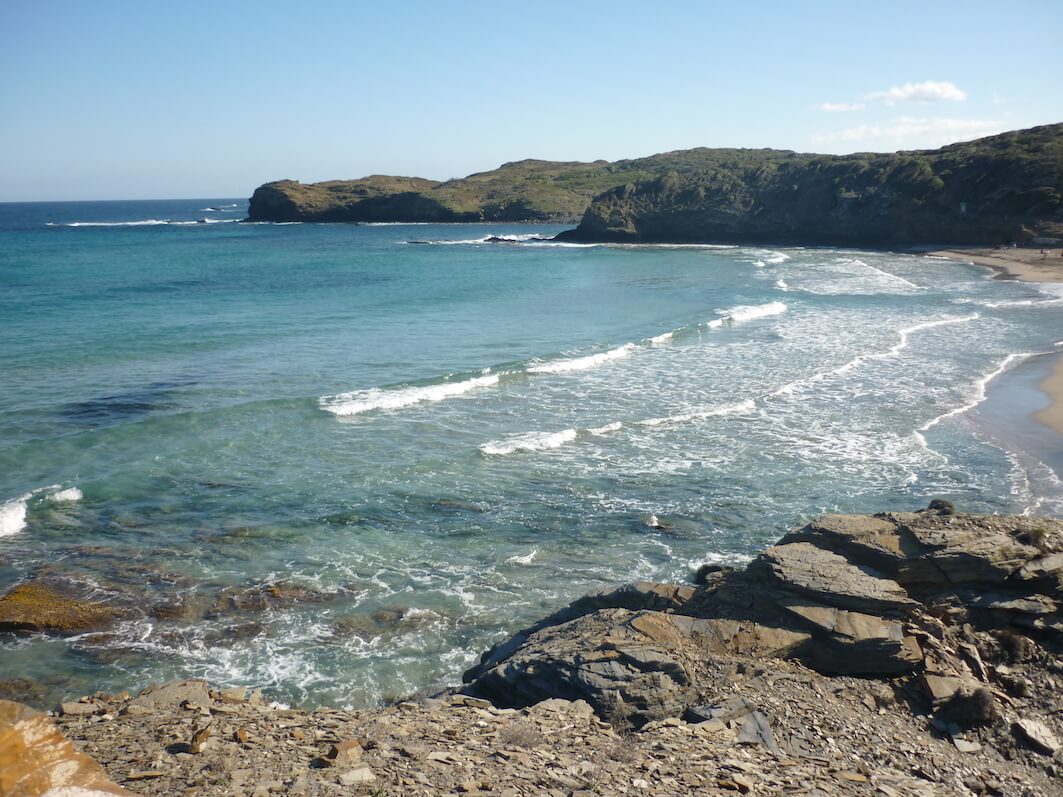 In the south of the island there are two bays that have stolen our heart: Es Caló Blanc and Es Caló Roig. Both are white sand coves with turquoise waters and with caves that provide more intimacy. Es Caló Roig is about 600 meters following the Camí de Cavalls from Alcaufar towards Punta Prima and Caló Blanc, is between Binissafuller and Cap d'en Font, under a parking lot.
Finally, there are two little coves near Ciutadella, two secret corners for newlyweds. Access to the Es Calons beach is from the Son Saura beach parking, walking about 800 meters to the west. It is a wild beach that has everything you need to spend a few hours enjoying the sea. The other is Cala Parejals, which has a secret because besides being a beach from paradise, it has a cave.
But, please, keep it to yourselves and don't tell anyone else!