October is a very peaceful month in Menorca when you can not only enjoy Menorca's landscape, food and culture but also its beaches with the sea at a pleasant temperature for bathing. October's thermometer moves between a minimum of 16 degrees at night to 23 degrees during the day. The probability of rain is quite low and, despite the possibility of the odd stormy day, most are days of good weather with a seawater temperature above 20ºC, possibly reaching 24ºC.
These are the three coves that we recommend you visit: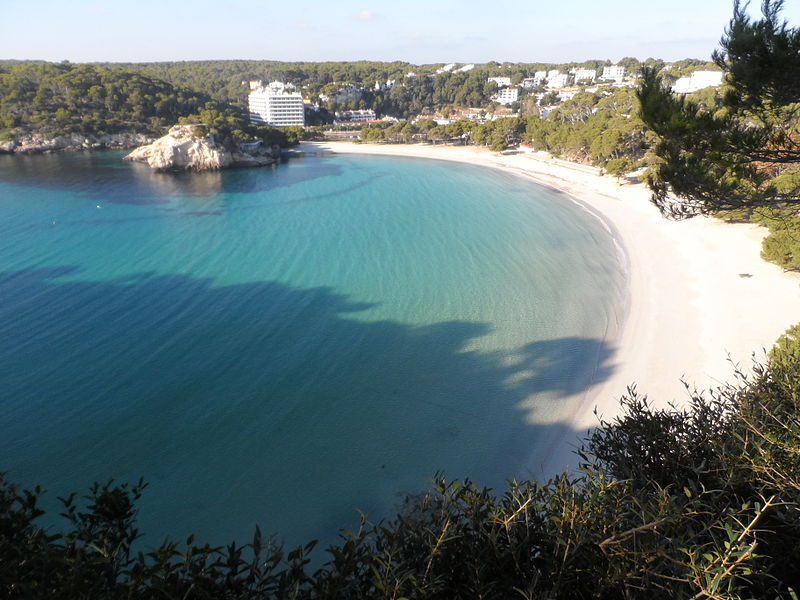 Cala Galdana
This is one of the best known tourist beaches. It is long and wide, with white sand, surrounded by pine tree covered cliffs and with a small central mound that adds to its beauty. It is surrounded by a popular urbanization making it a very busy beach in the summer months but quite the opposite in the month of October, when there are far less people and it becomes a quiet and pleasant place. In addition, many restaurants and hotels are still open.
Cala Macarella
It is the cove par excellence of Menorca. Few can say that they have been to Menorca and have not visited Macarella. It is close to Cala Galdana (1,800 metres along the coast) and remains completely virgin. It is somewhat smaller, but if in October you met someone you could always walk a mere 400 metres and you would arrive at Cala Macarelleta, smaller again but still one of those picture-postcard bays to be the envy of friends and family.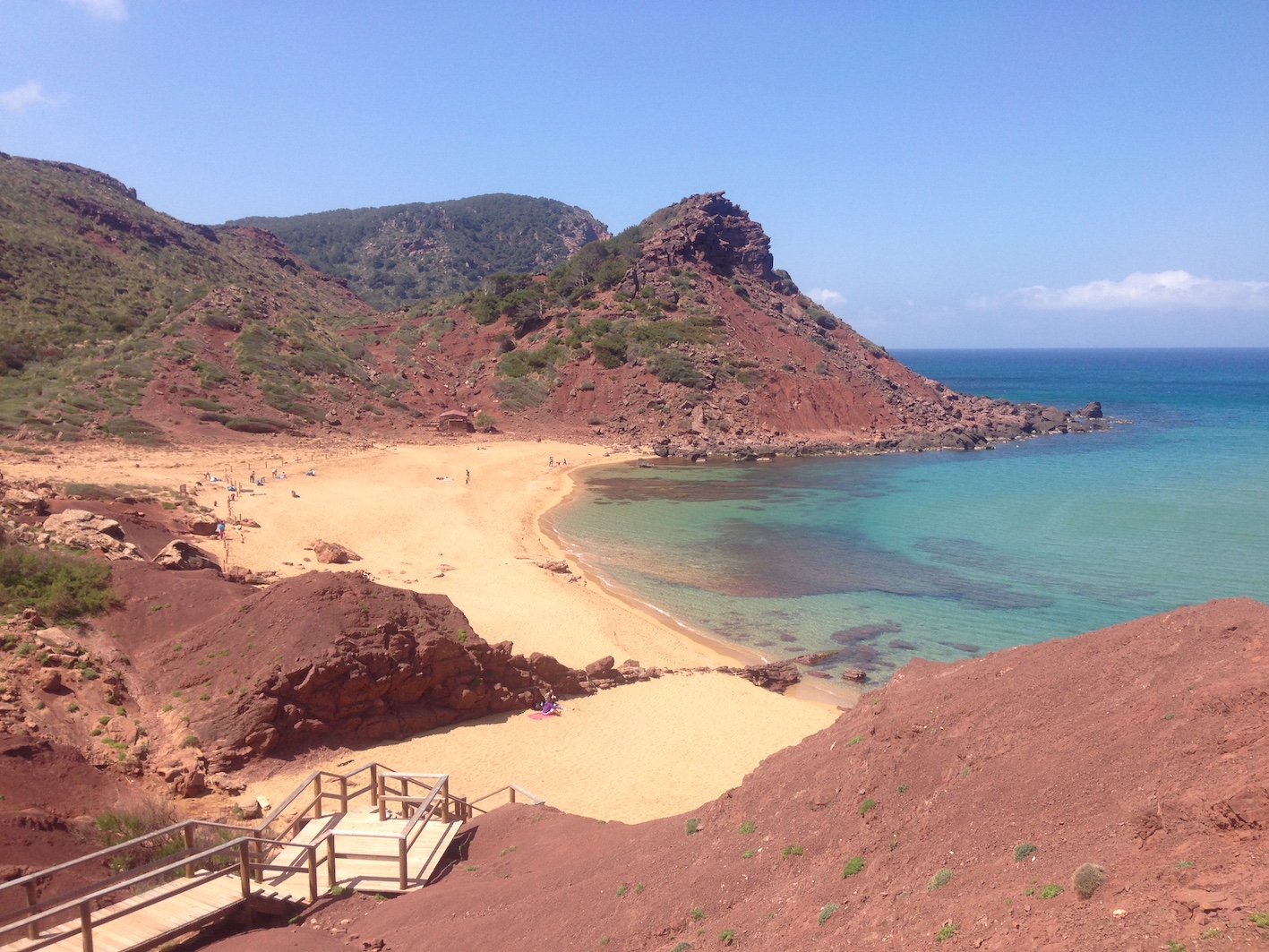 Cala Pilar
We now move to the northern beaches. This cove is a real show with its contrasting colours – sandstone rocks that stand out against the yellowish tones of the sand, the blue of the sea and the green of the vegetation trying to cover the sandstone. It is a virgin beach that can be reached on foot, about a kilometre from Els Alocs or walking two kilometres from the Alfurí car park, along the Pilar road.