LA ORANGERIE is a new attractive and diverse space that has opened its doors in the center of Mahón in which the two worlds of interior design and architecture complement each other perfectly. The store brings together the talents of the architect Juan Luís Cuerda and the interior designer Teresa Barreiro and immediately combines their style (fresh and essential, eclectic and chic) with a sophisticated touch that fits perfectly with the island's tranquil beauty.
In the two floors of LA ORANGERIE they combine the two strands of business that for years they had already been developing in the center of Gijón, but which now allows them to combine work with their love for the island. An intense relationship was forged during their first vacation to Menorca more than 20 years ago, and nine years ago, this led them to start the MENORCASELECT project , providing rentals of tourist villas with character, as well as a division of specialised interior design projects. With the opening of LA ORANGERIE they have demonstrated their commitment and passion for Menorca, providing their clients with an ideal place to show them their design and furnishing projects for tourist rental villas, as well as an upper space dedicated to fashion, clothing, footwear and accessories designed for the woman who adapts the trends to their style and who is looking for something different with an excellent quality / price ratio.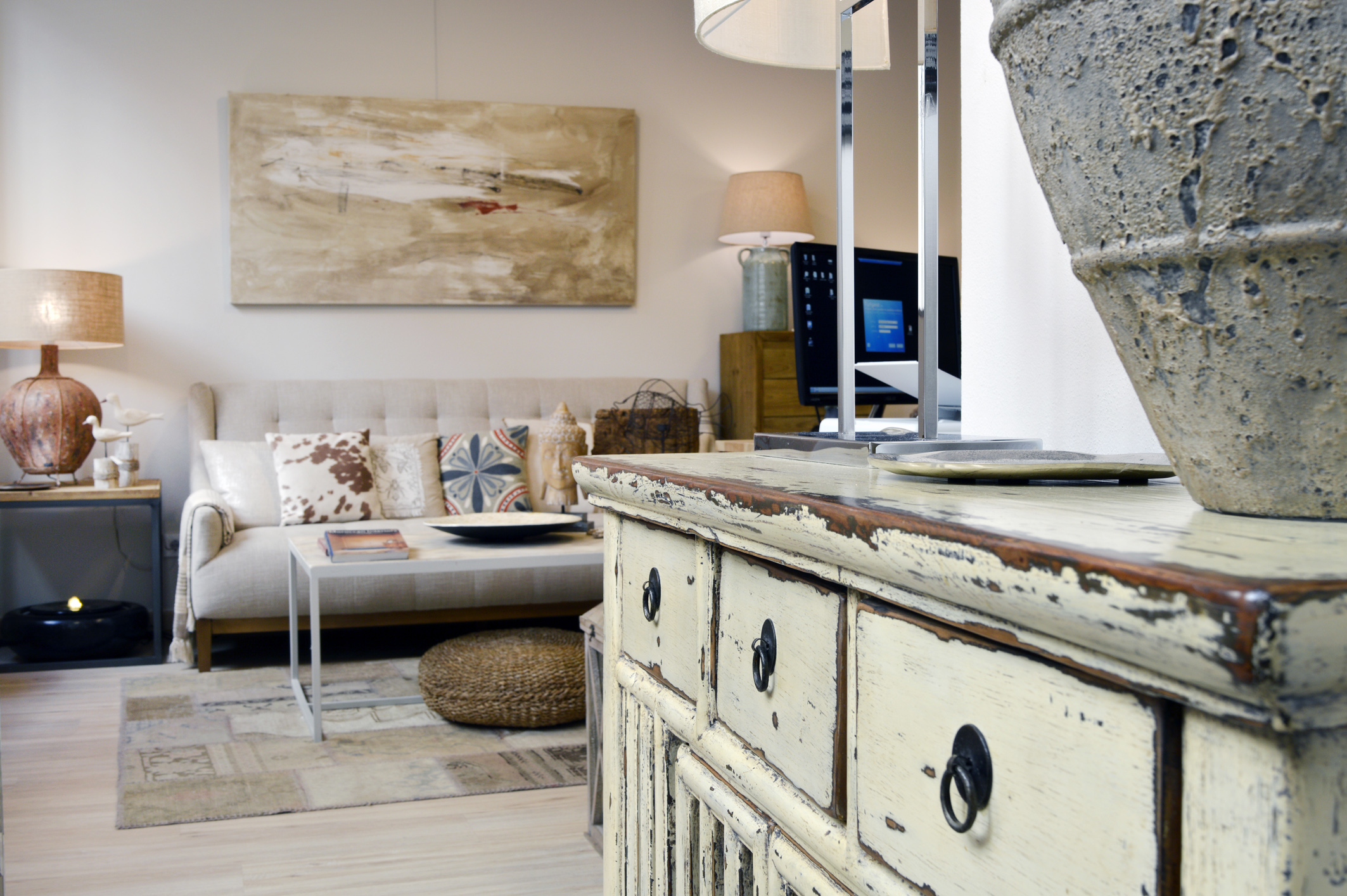 Throughout all these years, Bonnin Sansó has always been their estate agency of choice and as a result of this fantastic relationship, many of the friends and clients of the MENORCASELECT Club, have had the confidence to rely on their choice when selecting a property for investment on the island, whether houses, apartments or farms. The search for a suitable site to develop LA ORANGERIE was not easy since the choices that met their criteria in the city centre were very limited. Thanks to the collaboration of José Pons, commercial advisor in whom they had always had a lot of confidence and who understood their concerns, they decided to embark on this little adventure.
The result is 75 m2 in two floors full of style and character, combining architecture and modern finishes, large windows that bring a lot of light, and traditional elements that give it charm and warmth. Another strength of the new location is its perfect location between Mercat del Peix and Carrer Nou, which allows them to be convenient for their customers when showing their proposals, and allows them to be part of the pulse of the city, the port, the market. Their hope is that little by little, LA ORANGERIE will become an essential inclusion on the shopping route through the centre of Mahón. Us too!