Holen Sie wissen Menorca
Those who visit Menorca have stated that it is one of the paradises of the western Mediterranean, an island that history has always been an object of desire because of its strategic position and which now has ended up becoming one of the most attractive tourist destinations. However, it is not only a dream spot for holidays, but also for living. Menorca allows you to experience for yourself the quality of life that you had always imagined, through the combination of small details that make up its landscape, people, tranquillity, light, traditions and fine food.
Geographically, Menorca is the easternmost and northernmost island of the Balearic Islands, declared a Biosphere Reserve in 1993 by UNESCO. It has a coastline of 701 km² and 216 kilometres of, along which are distributed more than 70 beaches. Blessed with a typically Mediterranean climate with annual average temperatures of 16.5 degrees, it currently has a population of 96,000, concentrated into eight districts: Maó (administrative capital of the island), Ciutadella (the old capital), Alaior, Ferreries, Es Mercadal, Es Castell, Sant Lluís and Es Migjorn Gran. There are three other towns, Sant Climent, Llucmaçanes and Fornells, the first two in the district of Maó and the other in Es Mercadal. Maó, located in the east, and Ciutadella, in the west, are the two most inhabited towns on the island.
Socio-economically, unlike the other islands of the Balearic archipelago, Menorca has, over time, had the good fortune to be able maintain a perfect balance between the traditional industries of footwear, costume jewellery and agriculture favouring the gentle development of the tourist sector and thus enabling the island to preserve its countryside and beaches. This environmental sensitivity still exists among all its inhabitants, guaranteeing a unique setting, perfect for family, sports and cultural tourism.
Immobilien in Menorca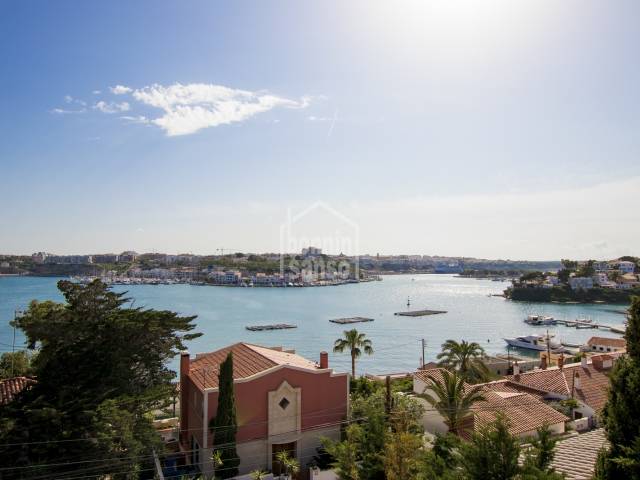 Villa mit herrlichem Blick über den Hafen von Mahón. In San Antonio gelegen, mit all seinem zeitlosen Charme und nach Süden / Westen ausgerichtet.Die Eigenschaft ist verteilt in: Garage von 18 m² und...





Preis:

795.000 €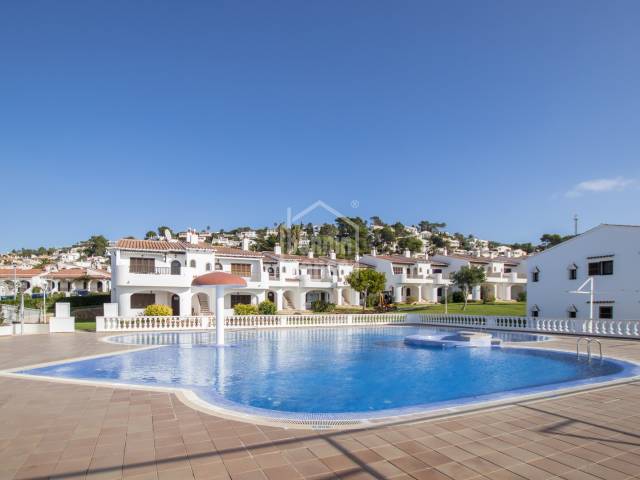 Ground floor apartment in a holiday complex situated in Son Bou, south of Menorca, with plenty of amenities, leisure facilities and restaurants as well as one of the longest beaches in Menorca....



Preis:

218.000 €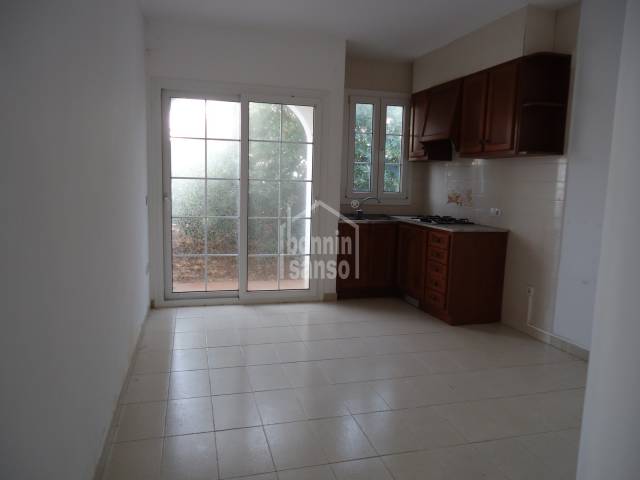 Ground floor of approximately 57m² in this exclusive fishing village of Fornells, in need of some reform. The property is located a few meters from the seafront. Equipped with living room with...


Preis:

131.979 €