In 1988 the visit of the King of Qatar (a small country of 22,014 kilometers and a major oil producer) didn't go unnoticed on our island. His brand-new yacht, named Al Menwar, entered the port of Mahon on a hot summer night and its imposing length of 63 metres impressed everyone who saw it. Built a year earlier in the Cantieri Navali Nicolini shipyard, it had aboard the Sheikh Kalifa bin Hamad bin Al Thani, father of the current Emir of Qatar.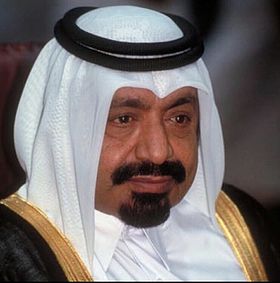 That morning the yacht had been anchored in the Bay of Fornells where the Emir of Qatar and his guests had a lobster stew on board served by the now defunct restaurant, Es Pla.  The following day, after mooring in front of the Estacion Maritima in the Port of Mahon, the yacht set sail for Cabrera.
Certainly, what was not lacking aboard this spectacular boat, equipped with all kinds of luxury and the latest generation of nautical gadgets, were jet skis which 30 years ago were a great novelty in Menorcan waters. The birth of these powerful marine machines caused a sensation off our beaches because of their newness and above all because of the speed they were capable of.  Silent, manageable and easy to drive these sea bikes arrived in 1988 to stay.