Although it is still summer and the temperatures are high, September is a good time to take up our route again to complete the tour of the Camí de Cavalls path. This time we start the stage to the west of the Arenal d'en Castell urbanisation, specifically the west side of the beach. We take the coastal path until reaching the urbanisation of Son Saura and go along its streets heading for the beach. On the right we can see a large dune system and on the left, a marshland area with very visible vegetation that will certainly attract our attention. The short climb that awaits us is a good spot for birdwatching, above the wetlands of Prat de Son Saura.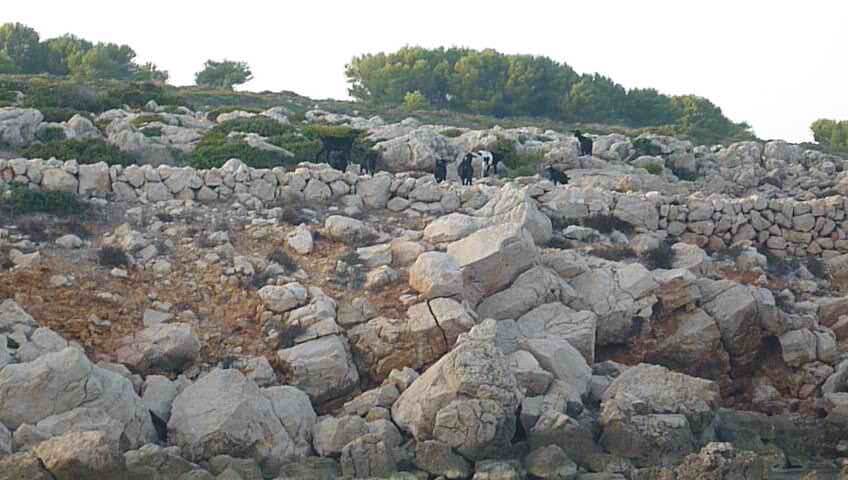 From here the path goes inland in the forested area of the Albufera des Compte where we walk between pine trees with rich undergrowth. As we get closer to the bay of Fornells, we can enjoy the views of the port, Cala Roja and Cala Blanca. The last part of this section goes between woods and crops. For fans of prehistory, on the left we come to the remains of the Paleo-Christian Basilica of Puerto de Fornells and on the right, the road that leads to the Salinas de la Concepción. It is well worth visiting them another time since it is a spot of exceptional beauty where you will be welcomed with open arms and where you can buy salt collected in Menorca.
The final part of the stage is along asphalted road. Firstly we go along the Me-7 and later the Me-15. Before reaching the town of Fornells, we must take the junction that leads to the Playas de Fornells urbanisation, the last stage before reaching the beach.
It is an easy stage with lots of sections of asphalted road but we recommend, above all, the way from Arenal de Son Saurato the Salinas de la Concepción.
Distance: 10.8 km
Estimated time with stop-offs at interesting spots: 4 hours
Difficulty: easy