Today we would like to introduce you to Núria and Alexandre, clients who have recently purchased a house in Menorca with Bonnin Sanso. The first time we met them, the first thing we noticed was that they transmitted a joie de vivre, more wisdom beyond their age and a calming and tranquil personality, that would fit right in with the locals.
Núria works in admission service in a hospital and Alexandre is an architect and physiotherapist. They are both from Girona where they were working on a touristic project, but they decided that it was the right moment to start a new project in a new city, and that was when they decided to come and live in Menorca.
They were attracted to Menorca, because of the lifestyle, and the tranquility that the island offers. At the beginning their search was not very specific, they were open to  different options; it could be on the coast, near the sea, in the countryside or even one of the main towns.
They finally fell in love with a property quite near the town but with a large garden, where they could enjoy the nature but still be just a few minutes from a town.
They already have some experience in searching for special properties and bringing them to life.
In Matera, southern Italy they found an incredible cave that years ago, was just a stable, called L'Stalla. This city was proclaimed a World Heritage Site by UNESCO and European City of Culture 2019.
They have completely restored the old stable and transformed it with a very genuine decoration that makes you feel as if you are in a magical place but at the same time encourages you to enjoy the simple things.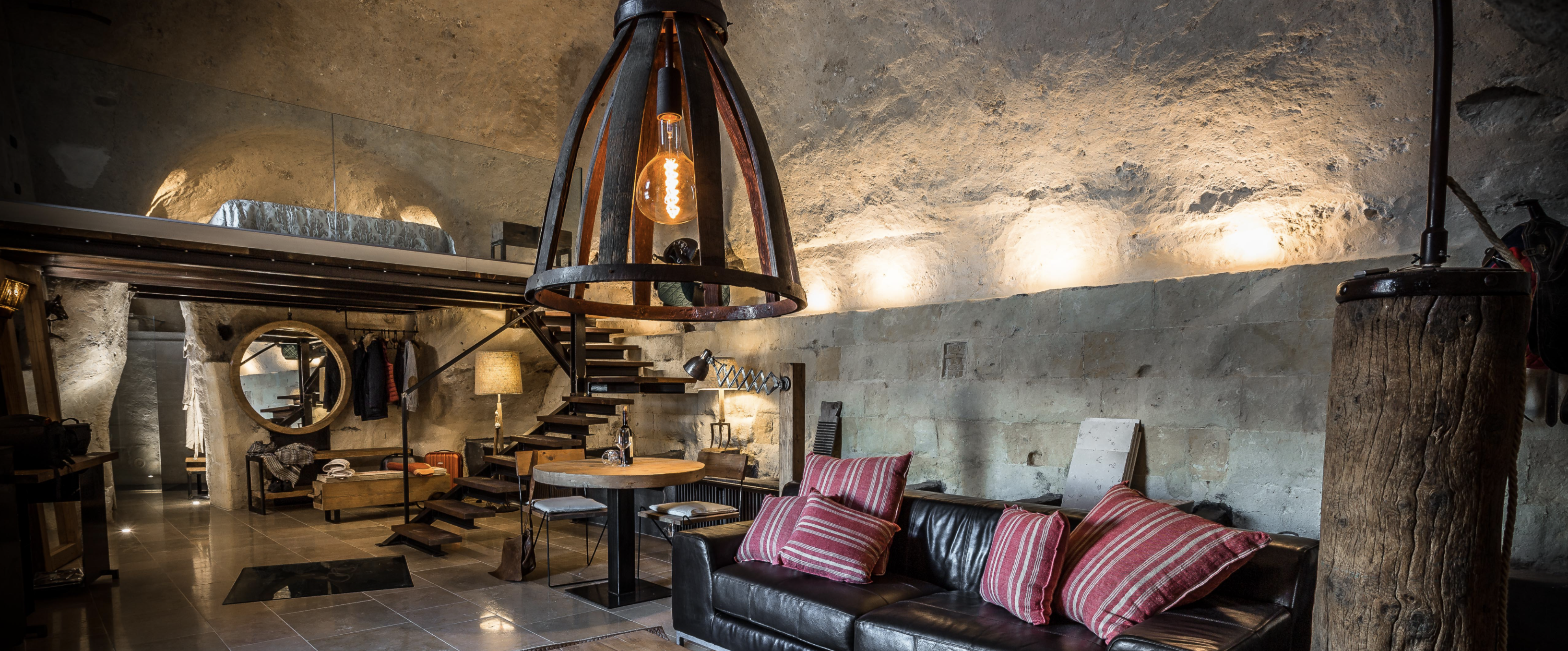 Check this curious use of the cave that surprised us, and it was that it has been used for some of the scenes from the latest 007 movie "No Time to Die" that was meant to be released in November 2020, but due to COVID has been push to april 2021.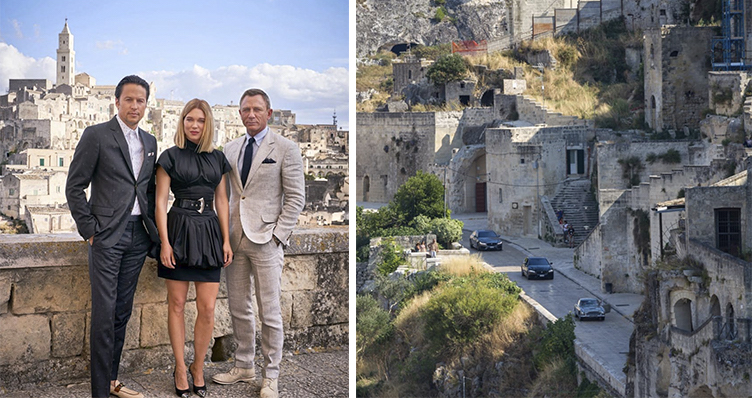 Enjoy this interview, were you will be able to get to know them a bit more and learn about their what they thought of their experience of buying and renovating on the island, and a bit more about their cave in Italy.