For the second year in a row, the Claustre del Carme de Mahón has become the favorite Christmas leisure space for the Minorcan Christmas festivities, with the installation of an ecological ice rink of 300 square meters. A safe place of fun for the whole family in an unbeatable setting, the rink has been brought back after the excellent reception that it had last year.
Wanting to imitate the scenario of the famous skating rink of the Rockefeller Center or Central Park in New York, the rink in Menorca has the characteristic of being installed in the centre of the cloister of the convent of Carmen, built between 1750 and 1808. The convent originally housed a religious order and later, once deconsecrated, had other lives as apalace of justice, a jail and even a school.
During the last quarter of the 20th century, the space that surrounds the courtyard has become the Municipal Market of Mahón, where the stalls of meat, fruits and vegetables from the Menorcan countryside are located in the old monastic cells on the ground floor of the Cloister. It is in the courtyard, the central space of the building, framed by beautiful sandstone vaults, where the synthetic ice rink is installed, attracting more than 3,700 people.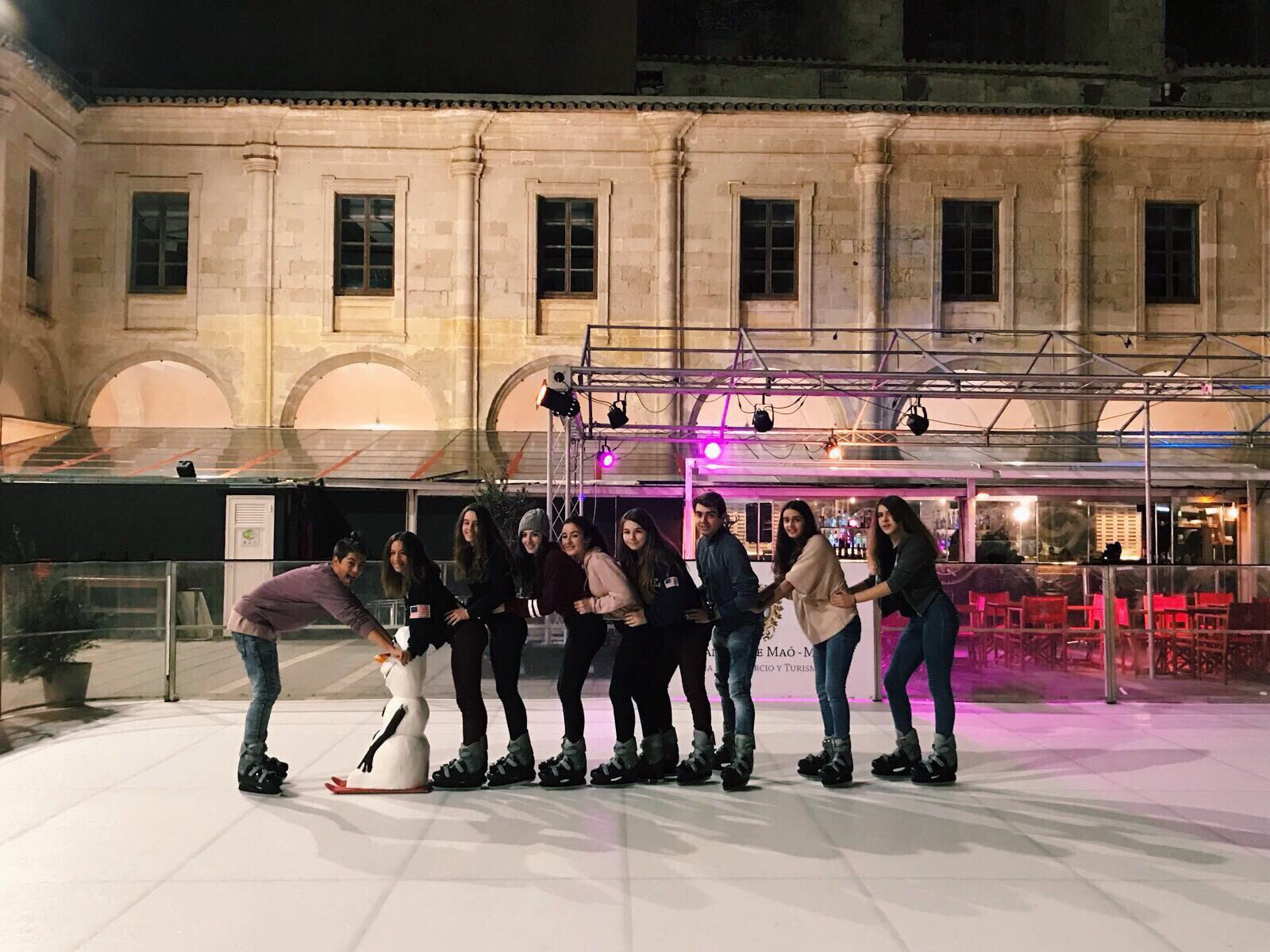 The opportunities for skating are endless because the rink is open throughout the month of December in morning or afternoon, and is adapted to the school calendar that has its holidays during this time of the year until the beginning of January, coinciding with the feast of the Magi.