During the Christmas season we love to share special dinners and meals with our loved ones. If you are the host and you are at a loss on how to set the dining table for the occasion, here are some tips that will help you decorate the Christmas table to create a festive atmosphere.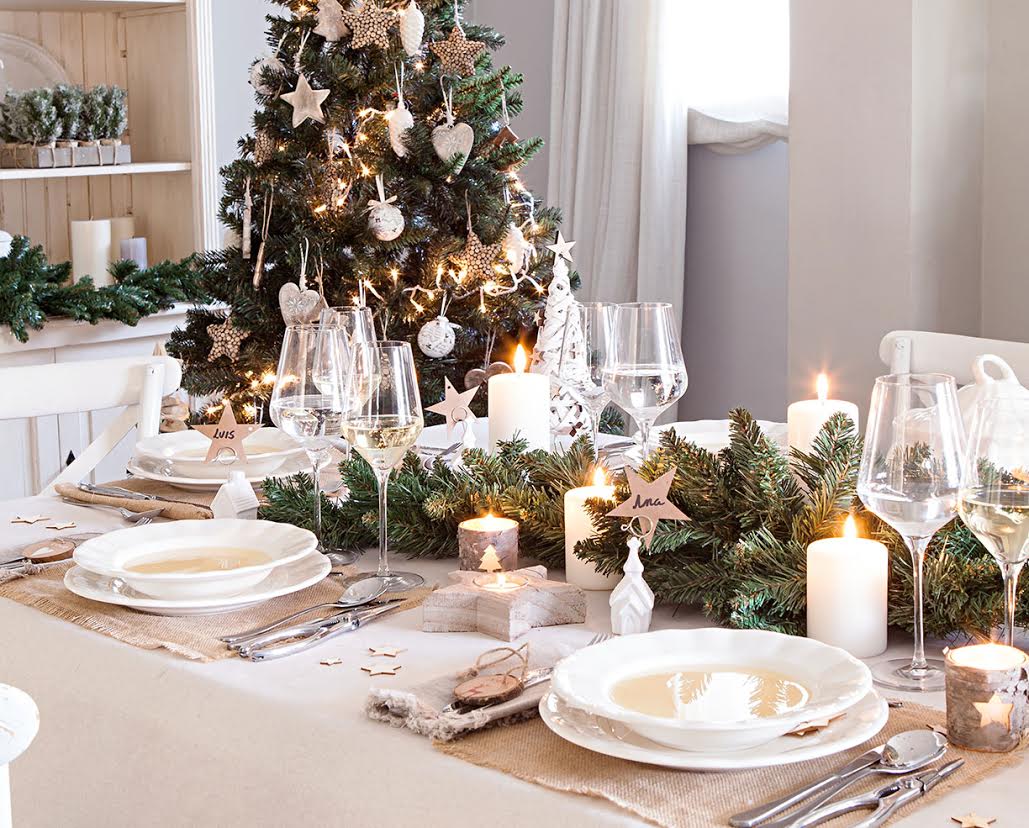 The table linens
Use a tablecloth long enough to completely cover the table. If possible, select one in tune with the Christmas home decoration, if this is not possible, embellishing the table with white is always a perfect and neutral option.  You can also add rectangular or round individual placemats to add a special seasonal touch and colour to the table.
The set of chairs
You normally need them all! Those in the dining room are white, those in the study are wooden ones, the kitchen ones red, etc.  The key to make it look good is to mix them, adding a Christmas ornament to combine. Nobody will notice and you will fashion a table with an exclusive touch.
A special centrepiece
Decorate the centrepiece in a traditional way with a wreath of twigs and candles or add a more original touch with some Christmas decorations. You should of course keep the decoration in tune with the rest of your home.  If you wish to be inspired by different styles of decoration for your home,  read our last post.
Dinnerware and silverware service
Do not forget to place the dinnerware and silverware service according to the etiquette. The fork is always placed on the left side of the plate, the knife and spoon on the right side and the dessert cutlery on the top of the plate. With regards to glassware, remember also to include champagne flutes to toast.  As for the dinner ware service, do not worry if you don't have enough plates with the same design, combine them by inserting two different styles.
Customized details for each guest
Add a personal touch to indicate where the guests will be sitting to make it more special. You can put their names tied on the napkin and add a photo or just a pleasant personalized inscription. You will surprise your guests with this lovely festive gesture and make them feel extra welcome. 
Whatever the decoration, remember that the most important thing is to enjoy the joyful Christmas season with your loved ones. Merry Christmas!