Today we're meeting in the kitchen of the wife of Xisco Pons, Manager of Bonnin Sanso. Maria Elena Yela Morales loves cooking and is going to show us how to make a very special recipe she learnt from her mother-in-law.  This is a Christmas broth which she makes every year for her family.
Ingredients for 6 people:
750g dried chickpeas
Sopa verde which is typical in Menorca and is a small bunch with carrot, celery, thyme, turnip and parsnip.
4 or 5 bones/marrow bones
500g veal
500g black pudding
350g sobrasada (spicy sausage)
2 chicken thighs
500g green cabbage
12 medium potatoes
600g minced meat
1 egg
1 garlic clove
parsley
salt
olive oil
mineral water
The night before put the chickpeas in a large bowl with plenty of mineral water (it is better to have more water than not enough).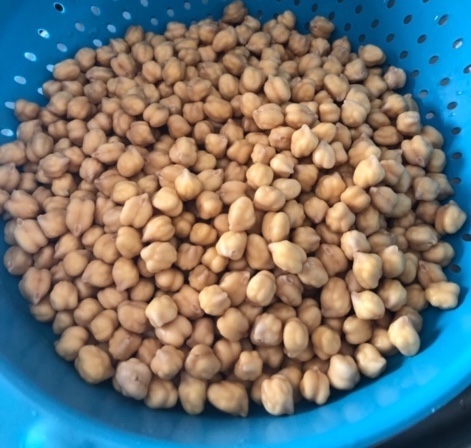 We will start by preparing the mixture for the meatballs.  Beat the egg with a little salt and a clove of garlic chopped up small and add the minced meat.  Mix well so that the meat absorbs the egg and if it doesn't bind well it is advisable to add some breadcrumbs.  Maria Elena's family likes small meatballs in the soup and so the mixture is divided into two – one large ball that will be used to make the broth and the other small balls are put to one side.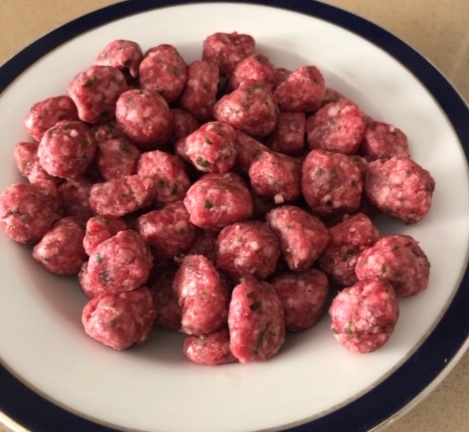 For the cooking, she recommends using two pots – a pressure cooker and a conventional one.  In the pressure cooker put the chickpeas, some of the "sopa verde", veal, black pudding, the chicken, the bones and the large meatball.  Add water and a little salt and let it boil for 35 minutes.
In the other pot put water, salt and the rest of the "sopa verde".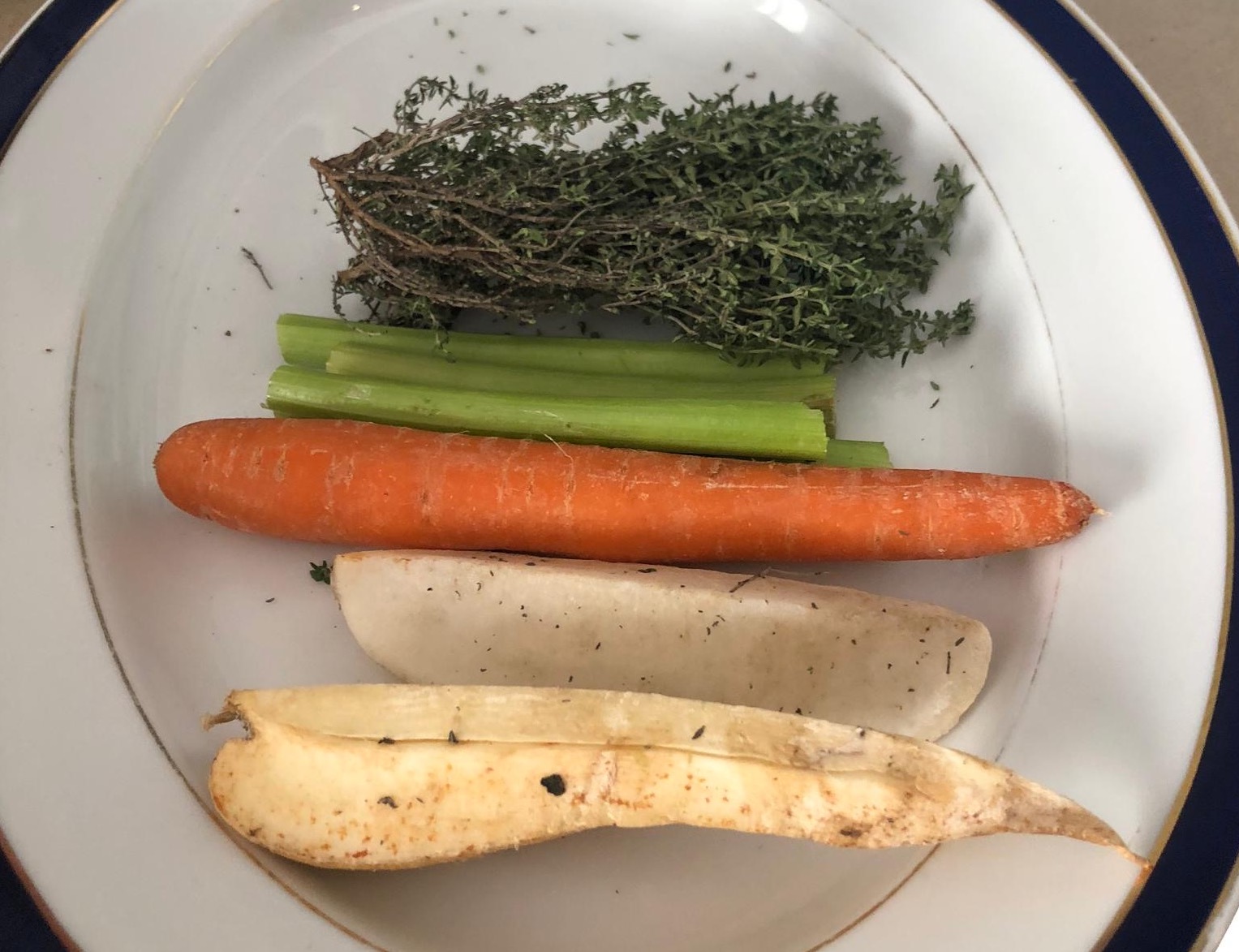 When it comes to the boil add the potatoes. Boil for 25 minutes then add the cabbage and boil for about 15 minutes.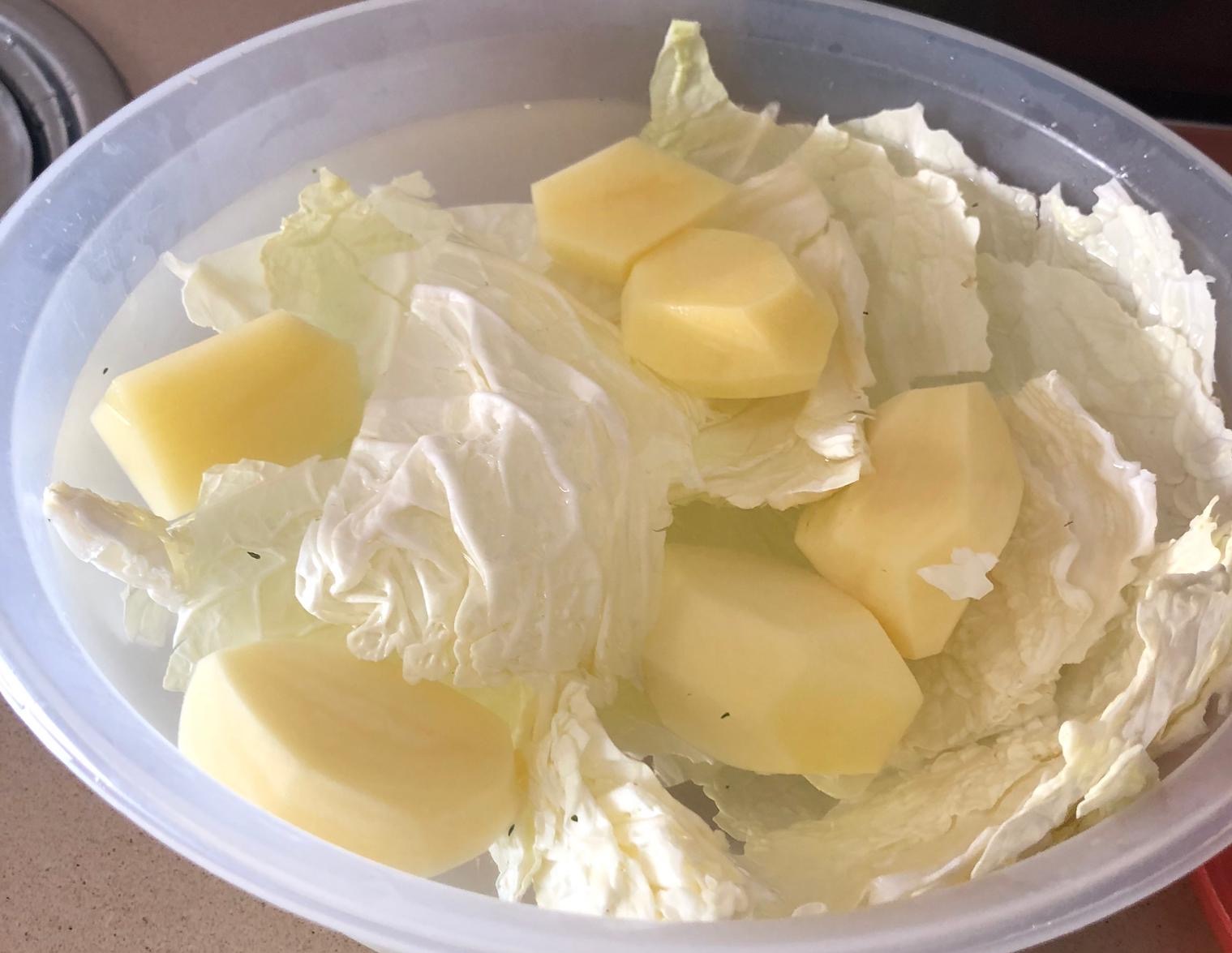 Finally add the sobrasada and cook for only 5 minutes so that the sausage doesn't crumble.  Maria Elena recommends that the ingredients are added according to their cooking times so that they remain firm.
Once the ingredients of the two pots are cooked, combine the broths in a separate pot.  Once it boils add the reserved meatballs and cook for a further 5 minutes.
The final step is to add the pasta, which in the house of Yela Pons is the traditional Christmas "galets" (a type of pasta).
Serving suggestions:
She recommends eating the soup with the meatballs and galets first.  Then serve the chickpeas, cabbage, potatoes and marrow bones and the meat, sobrasada and chicken separately.  Season with olive oil to taste.
Undoubtedly, it is a very filling dish, but if you are still hungry there are the traditional Christmas sweets – dates, nougat, polvorones, nuts and, of course, the typical bitters that are always on a Menorcan Christmas table.