Although we are not in Madrid or in Barcelona, ​​where the original versions of films are projected widely, Menorca also offers a small selection for moviegoers. Every week, in the two commercial cinemas in Mahón and Ciutadella, you can see interesting premieres. Let's take a look at the possibilities in the original language.
Starting in Mahón, the Ocimax Cinemas in Santiago Ramón y Cajal street, screen an original version of a film every Monday. They are films that are included on the full billboard but are offered in its original language. The entrance fee is € 4'5 and the showings are usually scheduled between 8:15 p.m. and 8:30 p.m.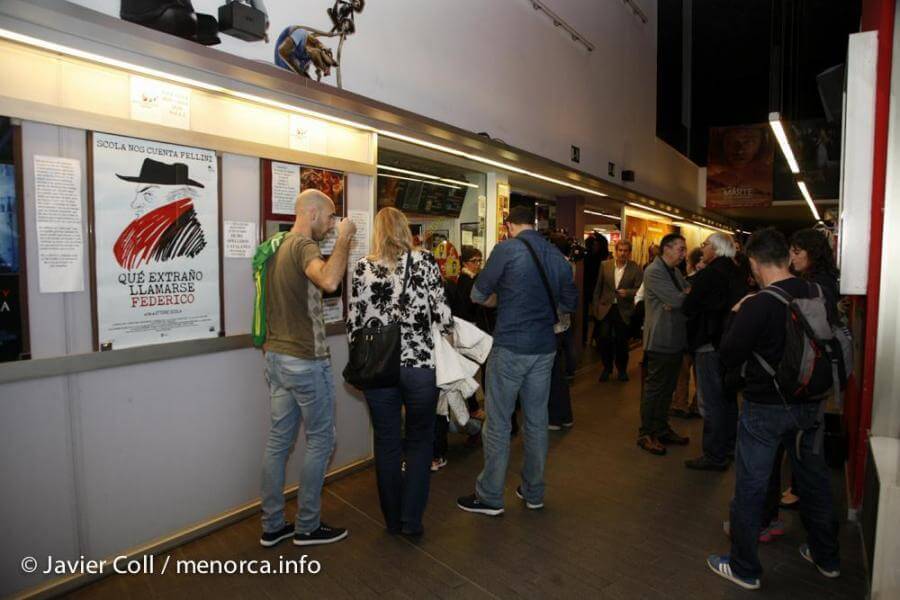 Another possibility is offered by the Ateneo de Mahón, the cultural centre, which runs a cinema club on Tuesdays and Thursdays during the Winter months, from September to May, where they screen classic and modern films in original version. These usually start at 8.30 p.m. and if there are free members'places, you can apply, although these are usually in high demand. In any case, you can enjoy the films in the orginal by paying a simple entrance fee in the box office of the Ocimax cinema.
In Ciutadella are the studios of Canal Salat, where you can enjoy films in their original version from October to May. This is promoted by Joventuts Musicals of Ciutadella and they are are in charge of choosing the films. The advantage is that the members of this film club enjoy reduced prices. Likewise, all non-members who wish to see the film in its original version, have their chance on Wednesdays or Thursday in winter. Go to the box office before 8.30 pm, when the projection starts and buy the ticket for € 6. Moviegoers who live in Menorca, lights, camera, action!