In haute cuisine it is known as red gold because it's average price is around 15 euros a gram and if we wanted to buy a kilo we would have to pay 12,000 euros.
Today we want to focus our attention on the red saffron that for the last six years has been grown in Menorca by Isafran.  This company, on its farm, Santa Margarita in Es Mercadal, grows 200,000 saffron bulbs on an area of almost one hectare.  This premium saffron carries a first-class classification and has achieved a culinary endorsement not only of all the chefs on the island but also of the well-known chef, Maria Jose San Roman, from the famous Monastrell restaurant in Alicante.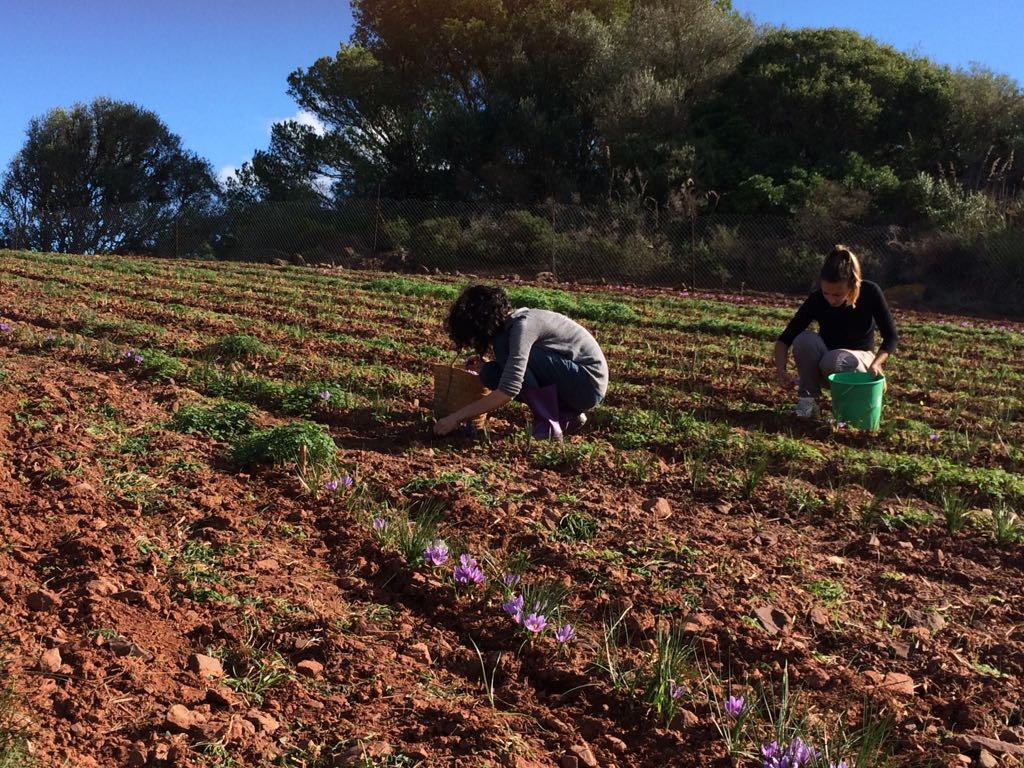 At the forefront of this curious agricultural project is the Italian expert, Omar Zola, who is responsible for growing, packaging and marketing the first biological saffron of the Baleares. To produce saffron, the stigmas (part of the flower which catches pollen) must be painstakingly handpicked in the early morning before the flowers open and deposited in wicker or wooden baskets in small quantities to avoid crushing. This delicate and complex operation takes several days and is so labour intensive making it the most expensive spice in the world.
The manual drying of this product is carried out on the same day of harvesting using wild olive firewood. Saffron has many uses other than culinary – it aids digestion, relieves anxiety, helps one sleep and can even be used to dye fabric.