Today we will discover in our blog two Menorcan landscapes of great beauty that form part of the cultural and historical heritage of the Island. On the one hand, the Algendar ravine, associated with one of the most famous legends of the popular song, Algendar's girlfriend. On the other, the Paso de Revull, the old royal road from Mahón to Ciutadella.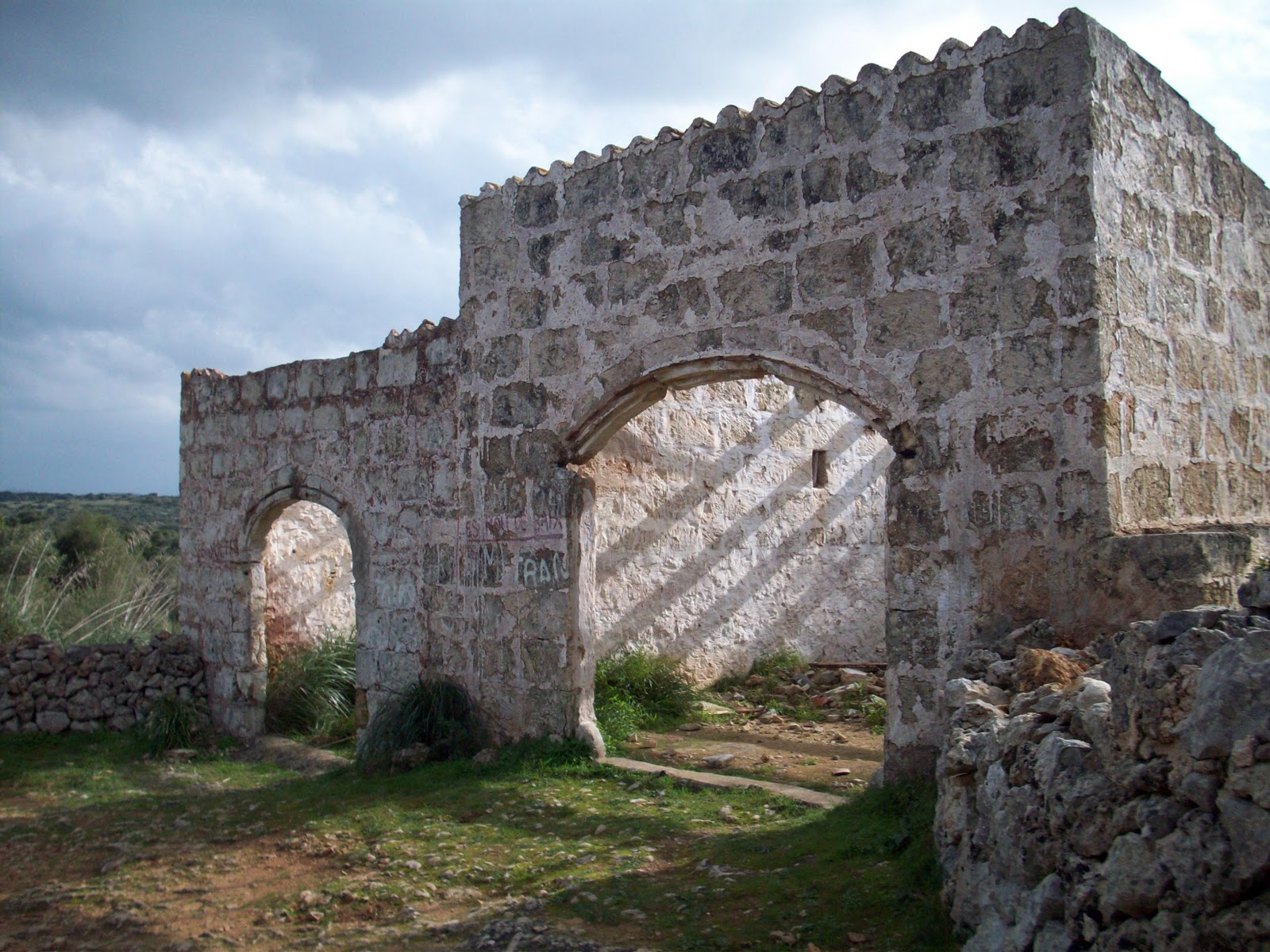 We will start the route in Ses Barreres de Son Guiem, at the end of the Torretrencada tarmac road, in the municipality of Ciutadella. Years ago the carts were left in Ses Barreres and the donkeys transported the goods through the ravine and the Paso de Revull which were narrow and difficult to negotiate and once they reached the other side their merchandise was collected by other carts to continue to their final destination.
The route begins with a descent through a stone pass. Halfway down the road there is a turning on the left hand side which can be taken in order to see the ravine and its walls in all its splendour.  It is worth stopping to see as the Algendar canyon is the most important ravine on the island with a length of 7 km about half the width of the island which is 13.5 km.  Its vertical walls can reach up to 80 metres in some places although it is mainly around 50 metres.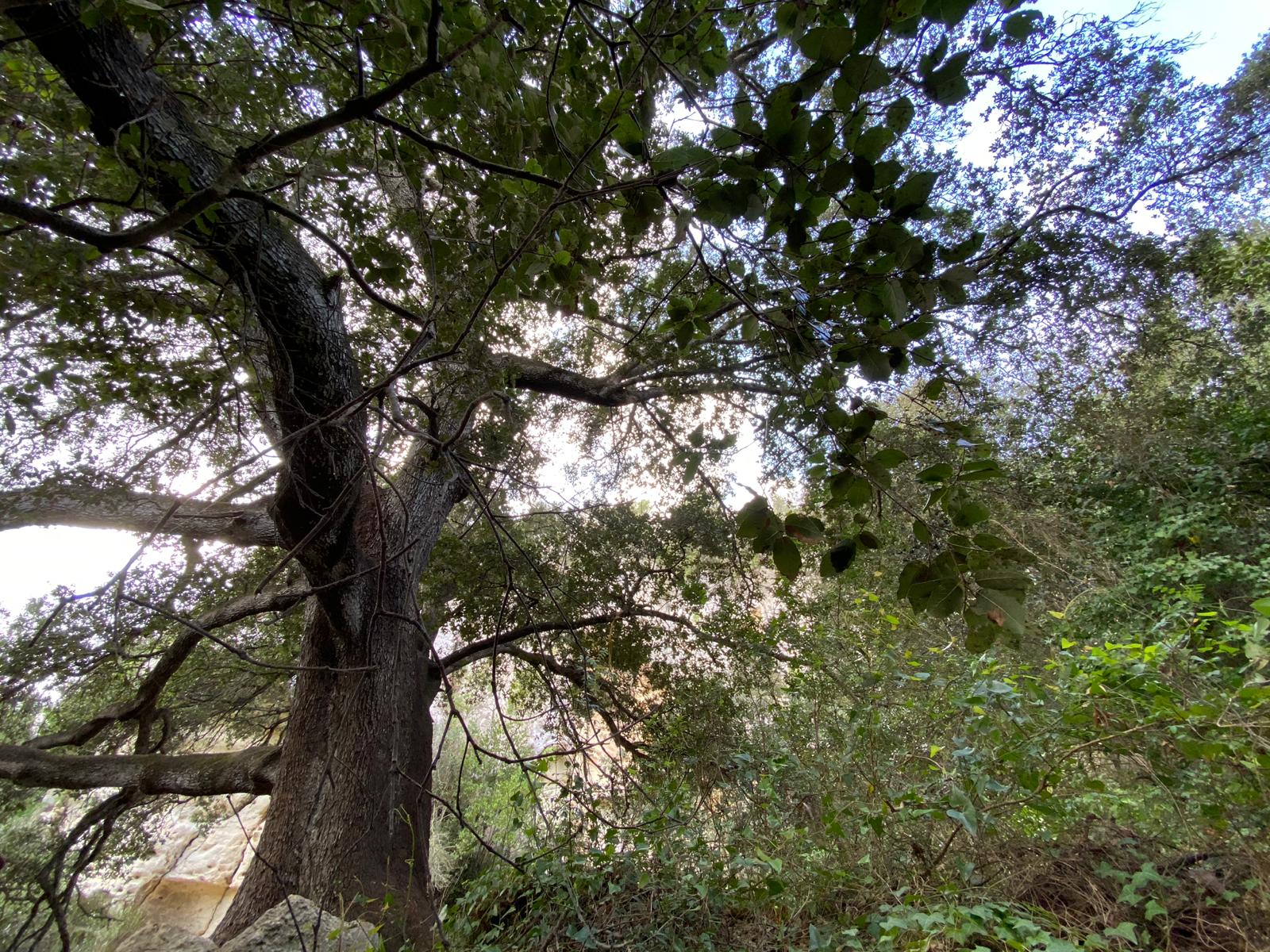 The next point of interest is a little further on, on the right hand side, where there is a small meadow presided over by a large oak that is like a small haven of peace where we can stop for a few minutes.  After the break we continue until we reach the lowest point of our journey, crossing a bridge over a small stream that flows all year.
From here, we will turn left and continue upstream through a beautiful riverbank forest, between laurels and horsetails (Equisetum Arvense). A few metres ahead, we will find the signposts that lead us to the Paso de Revull on the right hand side. It is a narrow passage carved between rocks of spectacular beauty of green, ochre and yellow colour.  Our journey ends when the lane reaches the road where we can continue left to arrive at the starting point passing in front of the house of the colonies of Es Canaló.