The Talayotic village of Sant Agustí, where today we recommend a visit on our route through Talayotic Menorca.  Sant Agusti is one of the largest villages and stands out for the fact that you can still see the beams of wild olive wood in one of its talayots.  It is situated in the municipality of Es Migjorn Gran, turning right after 1.5 kilometres on the Santo Tomas road.
The site consists of two talayots and eight houses.  The talayot has a diameter of 18.20 metres and was built based on concentric rings with irregular stones on the outside.  The other talayot, has a circular floor and a base built with large stones. Accessing through a doorway of pillars, you can see its circular chamber.  On the roof you can see flat stones supported by pilasters and columns.  As we said at the beginning, here you can see the two olive wood beams dating from the 9th Century BC.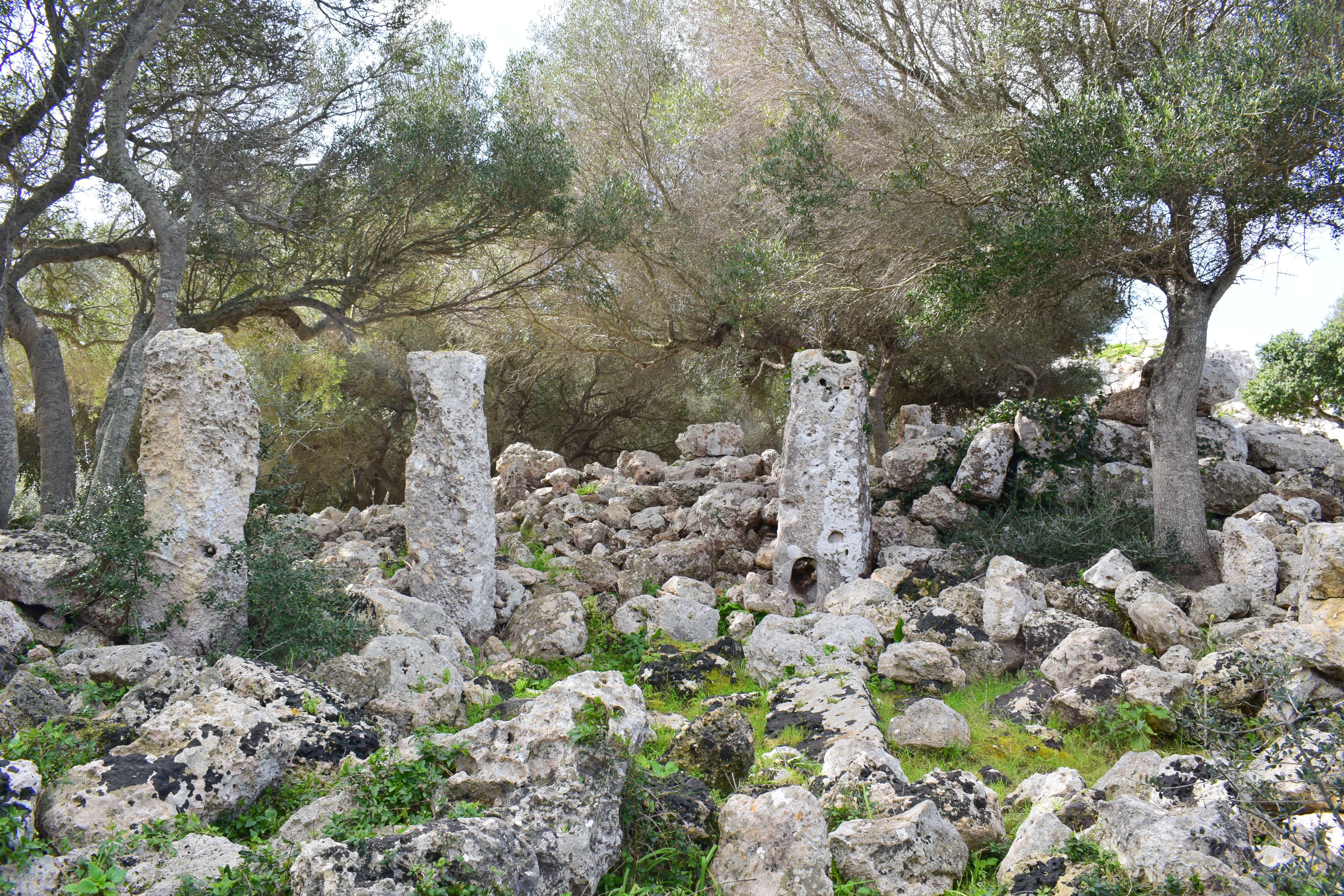 To the east of the village there are three houses and to the west another five.  Some scholars believe that in the south west there may be taula sanctuaries or post Talayotic houses, one of which seems to be the taula but only part of the wall remains.
The village of Sant Agusti was inhabited until the Islamic era in the 10th or 13th Century.  There is evidence of this found in excavated materials.
No authorised parking.
Free access.
Privately owned.