We continue with the routes through the Albufera des Grau. After the first itinerary through Sa Gola that we published a few days ago, we continue through the Mirador de Cala Llimpa which runs through the southeast part of the lagoon with its outstanding scenery. This can be done on foot or by bicycle.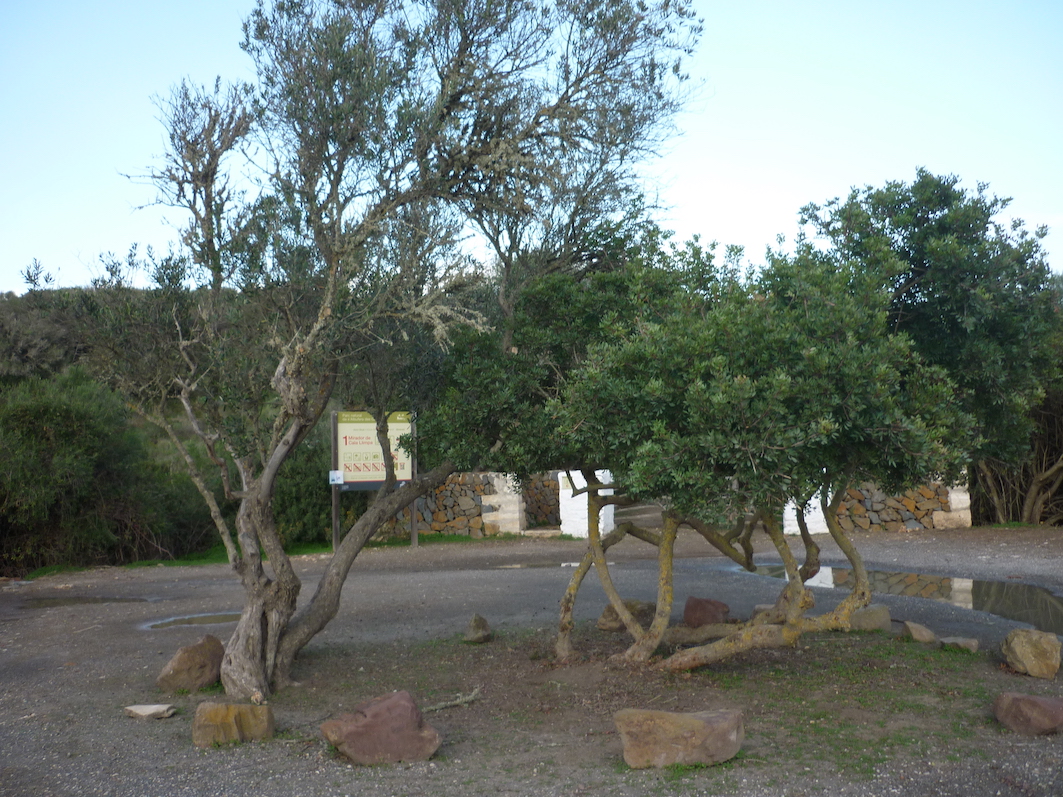 The tour starts in front of the reception and information centre of the Natural Park of S'Albufera des Grau, where we can leave the car in the car park.  The route continues north, walking about 200 metres to the lagoon where we turn right at the olive tree roundabout.  After a while we'll come to another detour where we bear left – the other way will take us to the urbanisation of Shangri-La.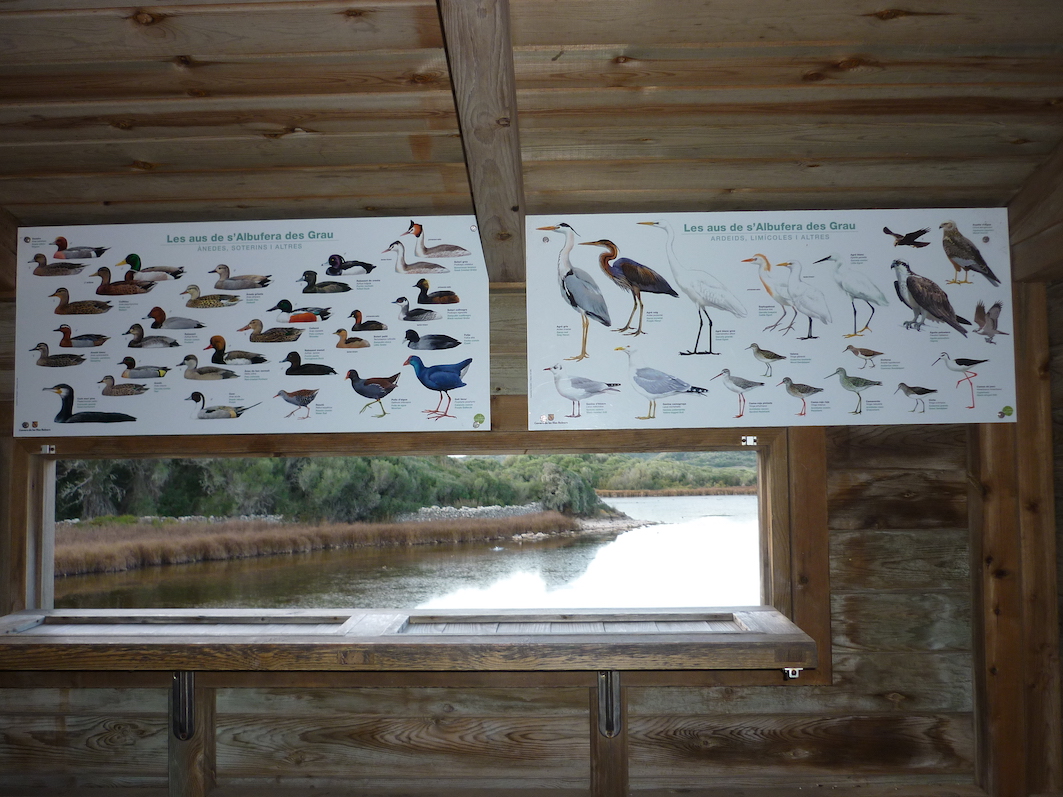 Almost straight away we come to the first interesting stop, the Aguait d'en Biel Bird Observatory where we can see the birds of the Sa Font cove.  From here you can also see various small islands, the largest of which is called Islote d'en Mel. It is the only place on the Balearic Islands to find the Balearic Lizard (Podarcis lilfordii) which is endemic to Mallorca and Menorca.  To get back on the path we have to turn back and climb a gentle slope.
Continuing our route we come to a fork where we take the left hand path.  In this section we can enjoy the varied plants that Menorca is lucky to have such as olive trees (Olea europaea var. Sylvestris) or even a variety of wild orchids such as yellow bee orchids (Ophrys lutea) or small bee orchids (O.bombyliflora) which can be seen in the Spring.
The end of the tour brings us to the Ses Puntes viewpoint. Here we can take a rest on some stone benches and see the tip of na Verda to the northeast, the cove of Llimpa to the southeast and the area of ​​Sa Gola to the northeast.
On our way back to the starting point to pick up our car we can take the opportunity of extending the trip and take the route of Santa Madrona which will take us back to the olive tree roundabout.  We hope you'll enjoy the biodiversity of this fantastic lagoon.
Difficulty: Low
Distance: 1.70 km
Duration: 40 min