The Naveta des Tudons is the best known Talayotic monument in Menorca and is probably one of the top ten most visited.  Situated a few kilometres from the entrance of Ciutadella, easily accessible from the main Mahón road and with convenient parking, means that it has visitors almost every day.
The naveta as such is a burial monument that is only found in Menorca. Its name comes from its "inverted ship" form, which are of a circular or oval build and constructed of large blocks of stone. According to some authors, they began to be used at the end of the pre-Talayotic period (from 1750 BC until the 8th century BC) although sporadic burials have been documented in some navetas in Roman or Islamic times.
Being in such an excellent state of conservation meant that numerous studies have been carried out proving that in this tomb at least one hundred individuals of various ages and of both sexes were buried along with bracelets, bone buttons and weapons. Radiocarbon dating of the samples indicated dates between 976 BC and 822 BC.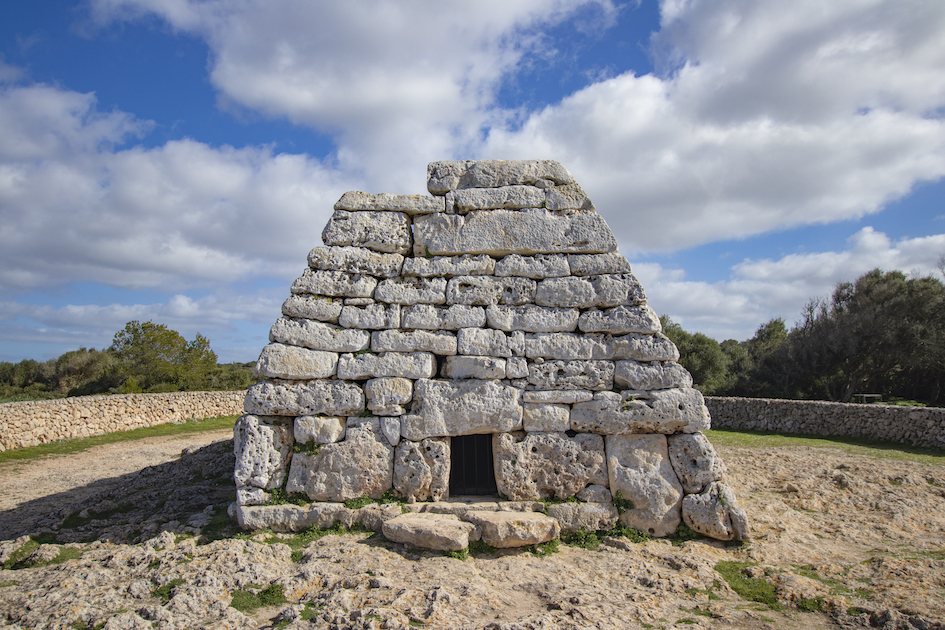 The information panels along the route are very interesting, as they include photographs of the restoration work and information about this Talayotic wonder. From November to April, entry is free but the rest of the year there is a timetable and the prices can be found on the following link: Naveta des Tudons.