This is the last of the three routes that we wanted to share to help you discover the Albufera des Grau.  Our walk today is the best one to see nesting birds.  If you like this walk it can be combined with the one to the Mirador de Cala Llimpa.
We start in front of the S'Albufera des Grau Natural Park Interpretation Centre of, if you prefer, at the olive tree roundabout (if you come from the Mirador de Cala Llimpa route).  Take the signposted northwest road, pass the wild olive tree barrier and after a short while you will come to some wooden panels where you can see Cala de Sa Font.
The first stop is at Punta de ses Ànedes, which you get to by taking the right hand turning and following the signs.  Here there are three places from which to bird watch, one of which is a wooden hide.  The birds that you might see, especially in winter, are the coots (Fulica atra) black with white beaks.  There might also be large cormorants (Phalacrocorax carbo) black in colour that arrive in winter from the countries of northern Europe.   In the summer season you will see migratory birds from Africa which come to S'Albufera to breed.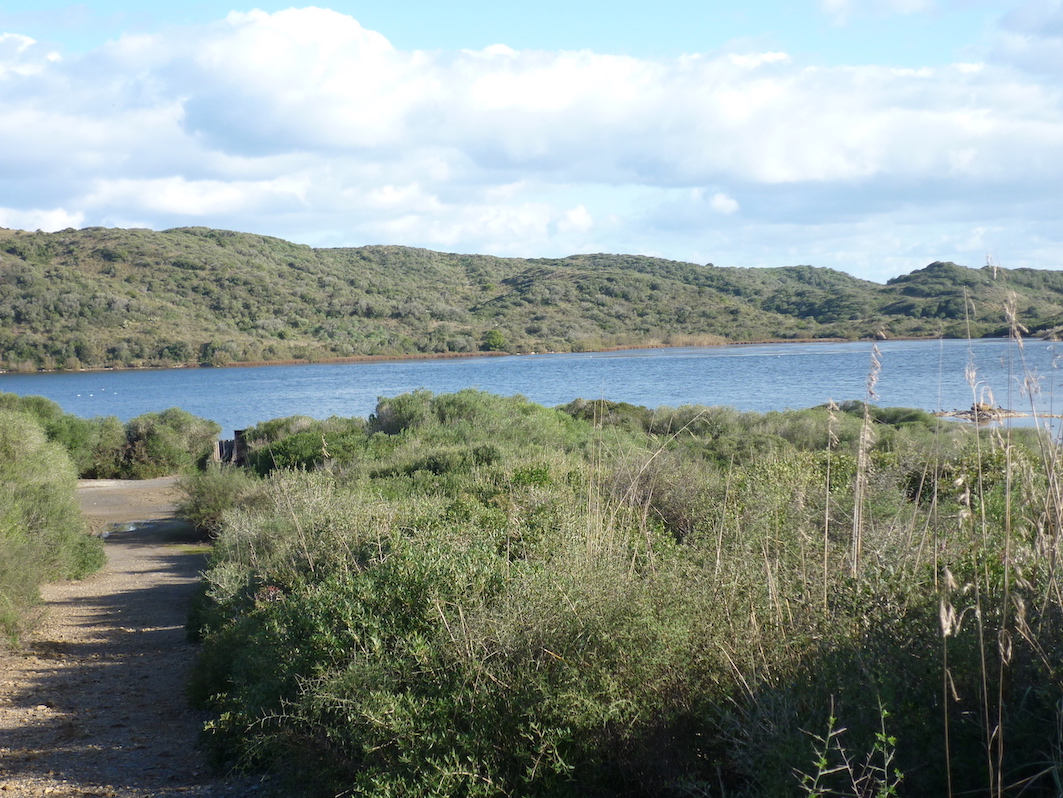 The next stop will be Cala de Santa Madrona and to get there, you must retrace your steps until you come to the first road heading north or follow the right hand path.  Cala de Santa Madrona has the typical vegetation of wetlands, species that live in humid environments such as the grass (Phragmites australis), the bindweed (Calystegia sepium), or species that prefer brackish waters like some reeds (Scirpus maritimus and S. littoralis) or the African tamarisk (Tamarix africana).
The last stop of the route will allow you to photograph the islets of the Albufera and Es Prat, an area that remains flooded in winter and where, in the last century, rice was grown although it was abandoned due to its low profitability. In the distance you can see Els Plans de Favàritx, an agricultural area currently in operation.
As it is a round trip, once you have passed the circular section of Es Prats, the route is retraced and you can take the opportunity to stop at the places you liked the most.
Difficulty: Low
Distance: 2.80 km
Duration: 60 min