We continue our tour of Menorca's most outstanding Talaiotic villages. This time we want to introduce you to the Talaiotic village of Torralba d'en Salort, one of the largest villages situated between Alaior and Cala en Porter.  This village was active between the 4thcentury BC and the Roman period although it lasted until medieval times. There are discrepancies and some say that it can be traced back to the year 1000 BC.  There are two talaiots, a hypostyle hall, an enclosure around the "taula", some excavated caves in the subsoil and other remains.  The taula enclosure is one of the most spectacular and best preserved on the island.  The taula is almost 5 metres high and was built by excavating the bedrock floor. It is a horseshoe floor and has separated spaces with pilasters forming a series of chapels where niches or altars can be seen.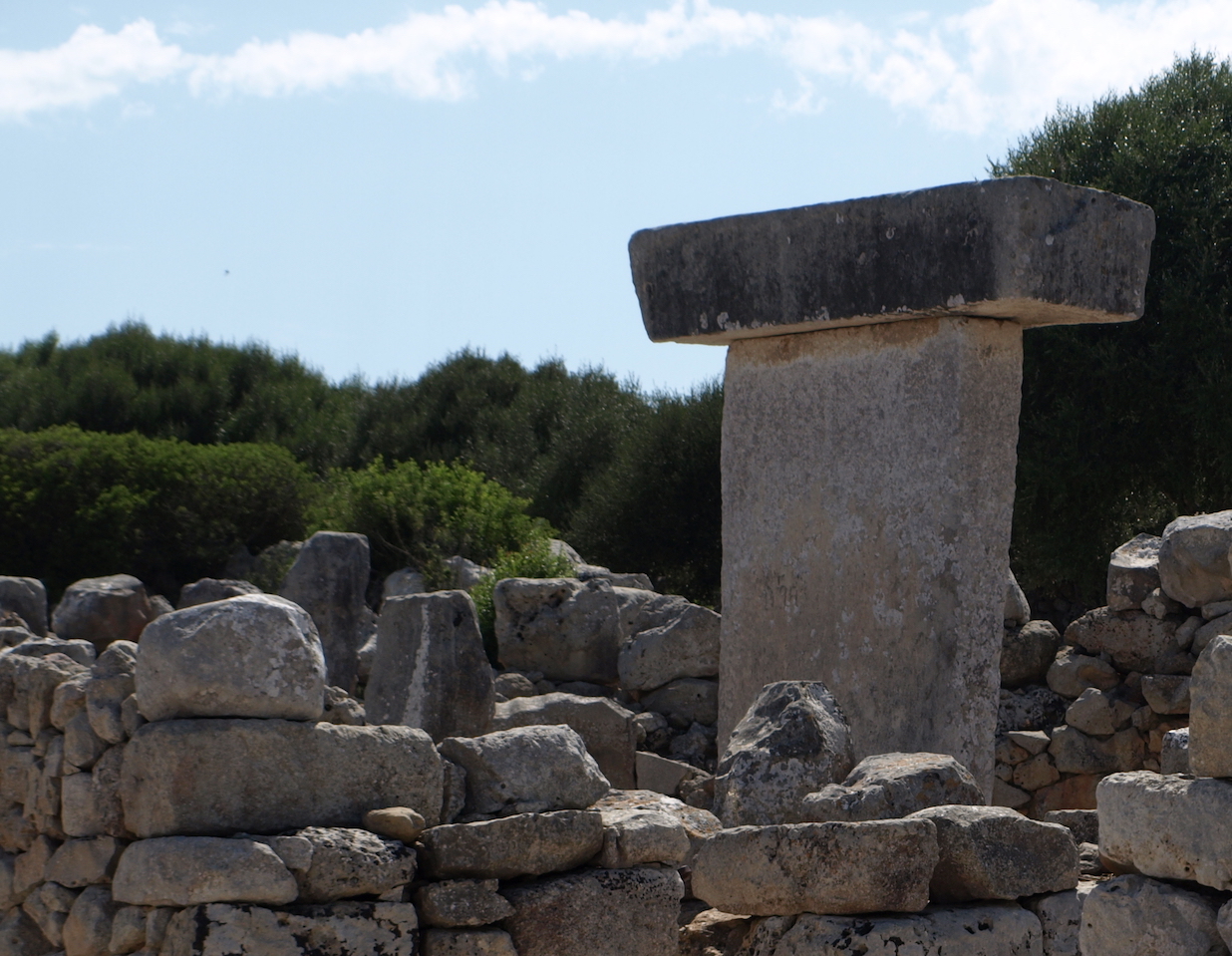 During the excavations large numbers of small animal bones of kids and lambs were found meaning it was probably a ritual site.  There was also an elaborate bronze bull found during the excavations under the small stone altar situated at the side of the taula.  This bronze artefact is on display in the Museum of Menorca.
Other objects found, also preserved in the Museum of Menorca, were three bronze legs of a horse and a terracotta incense burner of the Punic goddess Tanit.
About 200 metres from the main talayot there is a prehistoric well called Na Patarra.  It is 47 metres deep and has 9 flights of stairs with a width of 1.2 metres. It is currently closed.